How do I know if my design is printable?
We have created a special function known as 'Magic Fix' to help you in this regard. Simply select the object or objects you want to print, and apply the Magic Fix function. SelfCAD will then prepare your object for flawless printing. For example, Magic Fix will repair faults in manifolds, flipped faces, poor boundary edges, and erroneously intersecting objects.
I cannot find my 3D printer on the list. How do I add a custom 3D printer?
It's best to directly ask us to add it, either via support@selfcad.com or paulina@selfcad.com. You'll be able to use your printer in less than a day!
If you'd like to make your own 3D printer profile, go to SelfCAD Editor -> 3D Print.

And click Open profile editor.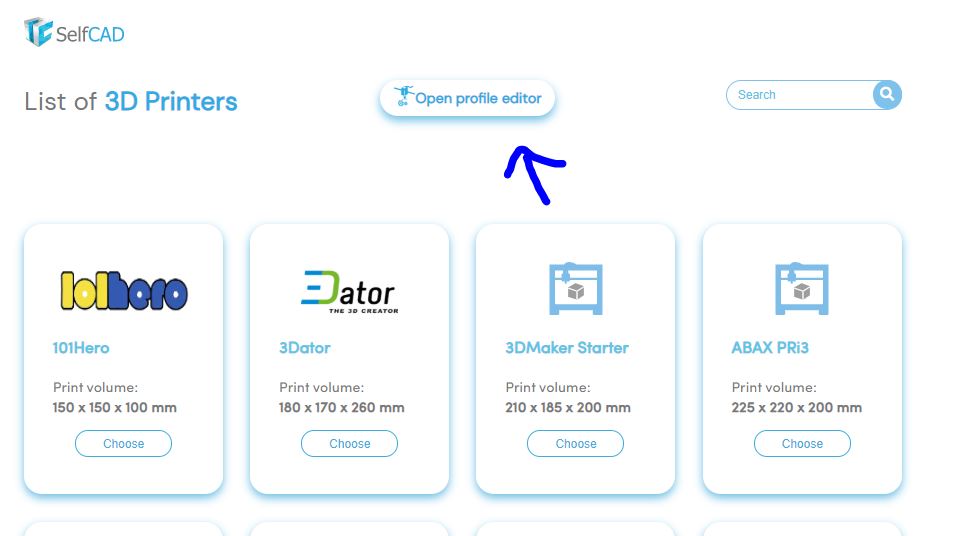 Need Help?
Can't find the answer you're looking for? Don't worry, we're here to help!
Ask us