Write for us on 3D Printing: Submit Guest Blogs On 3D printing
Write for us "3D Printing"
If you're interested in writing a guest post for the SelfCAD blog, you've come to the right place! We're always on the lookout for writers interested in 3D printing, who can provide fresh content for our blog. Writing for us will help you gain experience, enrich your resume, and promote your name on one of the leading websites on 3D modeling. Furthermore, sharing links to your site will improve its Domain Authority.
We've prepared the following guidelines for you to find out the style and content we can accept on our blog.
Types of Articles We Accept
Our readers are 3D printing enthusiasts who use SelfCAD or any other 3D modeling software, own a 3D printer, and 3d print their own designs. Some of them are students and teachers who are learning 3D printing, as well as professionals with an interest in 3D modeling. Because of this, all the articles posted on our website should target the above audiences.
We have categorized our articles into three categories. Namely:
● Information/News
● Tutorials
● 3D Printing For Education
Information/News
Those are the articles that educate the readers on a particular topic. There is no preset format to be followed, as it depends on the subject. You should always ensure that you exhaust the problem, but you have to mind the reader.
For example, if your article is meant for beginners, then you need to explain everything starting from the basic terms so the reader won't get confused.
If your article targets professionals, always ensure that complex terms are used and explained in a way that fits their level of expertise.
Tutorials
● Those types of articles guide the readers on how to do a particular task.
● In addition to guiding through the process of completing a particular task, they also aim to teach the readers.
● A good example is this article: Simple Design: 3D Printed Hedgehog. If you follow it, you will end up creating a ready-to-print model of the hedgehog, and at the same time, you would have learned how to use most of the tools in SelfCAD.
● You're not limited to articles on designing 3D models. You can also write about assembling a particular 3D printer, 3D printing a model, or any other related topic.
● Note: We don't accept tutorial-based articles from CAD software other than SelfCAD.
3D Printing For Education
They are similar to knowledge-based articles, but the difference is that those articles are focused on 3D printing for the classroom settings.
They are meant to show our readers (students and teachers) how they can
incorporate 3D printing into their classrooms.
General Guidelines
Start the articles with an introduction that catches the readers' attention.

Use standard US English in your content.

Professional-informal tone. Use a friendly language that all users can understand, while maintaining a professional tone throughout the article.

Short description. Always accompany your article with a brief description. It should give an overview of what the article is about.

Images. Attach at least three pictures to your article. You MUST give a reference to each of them if they were obtained from a specific website.

Make sure that the images are relevant to the content.

Length of the articles. We don't demand any specific length, but your article should not be shorter than 1000 words. We appreciate content that is well researched and which exhausts the topic in question.
Linking to SelfCAD
Always ensure that you link SelfCAD in the articles you write in a way that fits the narrative.
We want to ensure that our readers get to know our software, but you don't need to focus on it. It is enough to mention how SelfCAD makes it easier to design 3D models for both beginners and professionals when speaking about 3D modeling programs or designing 3D models.
When you're speaking about general 3D printing or 3D printers, you can mention that SelfCAD helps those who own 3D printers to slice their designs in the program using its in-built slicer.
Wrapping Up
If you follow the guidelines above, you can rest assured that your article will be
published on our blog. Once you submit your article for the review, we will get back to you within a day with a response.
Correctness, Readability, Plagiarism, and Performance
Before submitting your article for review, kindly check it for correctness, readability, performance, and plagiarism using tools like Grammarly or any other you may prefer, and upload the article with the screenshot of the generated report. If your article is plagiarized, we won't accept it.
Please take a look at the images below to see a sample of the ratings we want you to send us with your article. Remember, you can use any other reliable tool of your choice.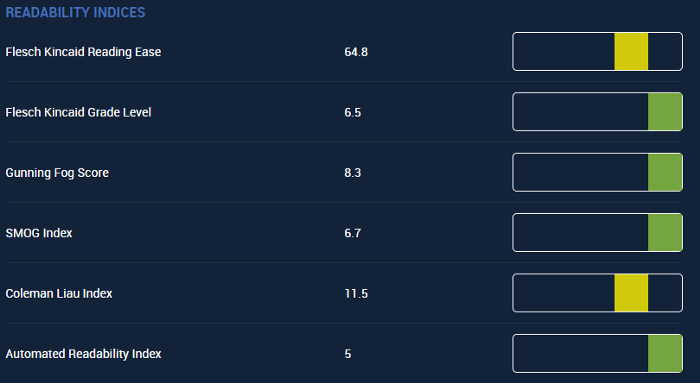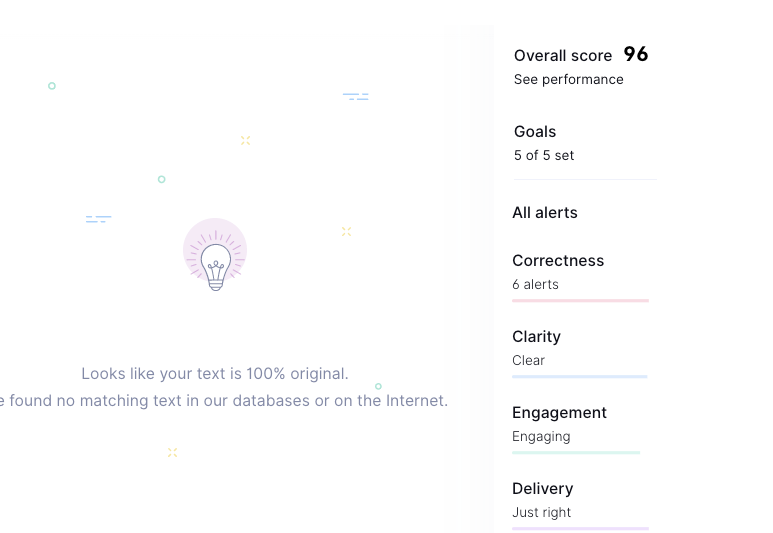 Note:
-We only allow one promotional link. It can either be on the body or in the bio section of the article.
-If the website linked is related to us the link will be a Dofollow, otherwise it will be a Nofollow.
Please submit your article and report it through the Google Form.
Was this blog post interesting or helpful?