Updates on RBI Regulations to Affect SelfCAD Pro users in India
In April 2021, Reserve Bank of India released

updated e-mandates

for recurring payments. In compliance with these new regulations, Stripe, SelfCAD's official payment gateway, has issued a

statement

.
In line with the recent updates in Stripe, we've summarized some important points for your reference.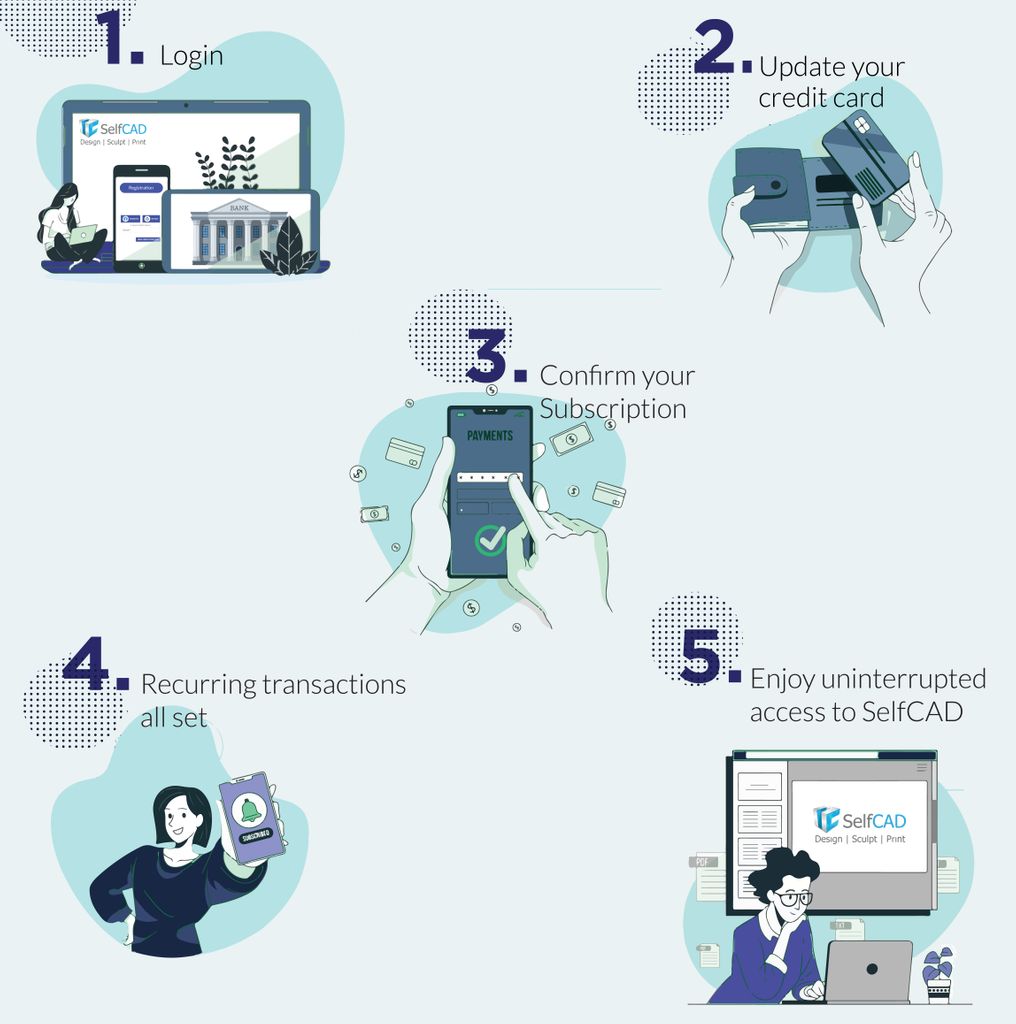 Customers must re-register all existing subscriptions via a one time process involving AFA by their issuing bank.

This means that if you have a SelfCAD Pro (paid) account, you need to remove your existing credit card and add it again.

When you add your credit card again, your bank may send a one-time code or an approval message to confirm your subscription.

Once done, your recurring transactions will be all set.
Please make sure to update your payment info to avoid losing access to your SelfCAD Pro subscription.
Got any questions? Shoot us a message here.
---
Enjoy powerful modeling, rendering, and 3D printing features without the steep learning curve.

Need to learn 3D modeling? Get started with interactive tutorials.
Was this blog post interesting or helpful?