Tips On How to Become a Successful Interior Designer
What it Takes to be a Successful Interior Designer
Becoming a

successful

interior designer is not quite the same as becoming an interior designer altogether. While being able to spot good color combinations and fabrics are all important, they are not what will set you apart from the competition.
To be successful as an interior designer, you need to have some core principles that you religiously live by every day. B interior designers are not only constantly learning but also apply their knowledge in new and creative ways. Moreover, success as an interior designer is about a lot more than your designing skills. In this article, we will share a few tips that will help you rise to the top of the interior design industry.
1. Communication is important
Communication is a valuable skill, no matter what you do and where you work, and while your interior design portfolio will give you qualifications, it is your communication skills that will likely get your foot in the right doors. Communication is about more than just looking and sounding professional. It also means being able to understand what your client really needs so you can satisfy those needs. Failure in that means the loss of many important projects. In short, communication helps you appear professional and confident, understand those around you, work well with your team, and communicate your creative ideas more effectively.
2. Work to improve your creativity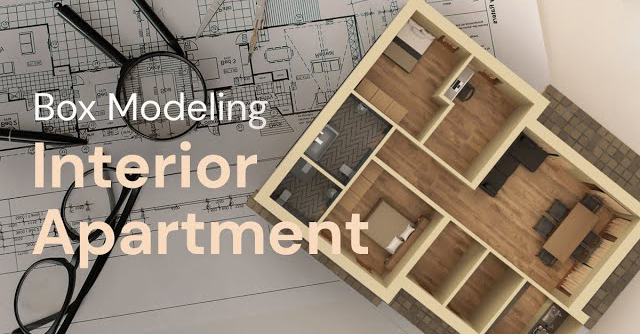 Interior design done in SelfCAD
Creativity is the core of a career in interior design. It's likely one of the main reasons you thought you would make an excellent interior designer in the first place. That said, creativity is not easy. You're not just picking matching shapes and colors - you're expected to have complete visions of otherwise bland spaces and find instant solutions to any issues your client might have. That's a lot harder than matching colors and shapes!
The thing about creativity is that it's still not well-understood. There's no hard science to how to get more creative or how to come up with great ideas on the fly. The only tried-and-true method is to have many ideas. When you're prolific, not only is there a greater probability of having some great ideas, but you also learn from experience and build your creativity muscle.
That is my advice to you. Take a lot of projects, including hobby ones. Watch lots of other interior designers at work. With time, your creativity will grow, and you will develop your own style. Never stop looking for new ideas.
3. Learn to understand your client
While I did urge you to work on your communication skills, I didn't do the same for your client. So you have to be prepared to bridge the gap sometimes when your client doesn't quite know how to articulate what they want. One especially important skill to learn is how to read non-verbal communication such as body language. You should be able to tell when someone is attentive, angry, impatient, confused, and anxious, and so on, just by looking at their body language.
A lot of your success in this field will depend on your ability to understand what your client really needs, sometimes even if they don't quite know themselves, and then convince them to let you handle it. The most successful designers are the ones with a good eye for detail and excellent estimation abilities. If you can put your client's worries to sleep, the world is yours!
4. Education is your friend
While raw talent certainly helps, specialized education is still one of the biggest drivers of a successful career as an interior designer (and many other careers). A bachelor's degree is great, though whether or not you take it, you'll still need to do specialized interior design courses and take internships with reputable firms if you can secure them.
I particularly advocate for internships, as most learning happens on the job. It will help you understand all the different aspects of being an interior designer and allow you to convert your theoretical knowledge into practice. You'll also be able to see where your limits are and push them every day. On top of that, working with experienced designers and observing them will show you what the daily routine of a winner is like, which may boost your passion and ambition.
Some reviews from dissertation writers will tell you that most of those skills came to them as a result of interacting with so many different people.
5. Always stay on top of trends
To be successful, you should always maintain focus. That means you will make plenty of modifications and have to know the latest innovations in the space.
A good first step is to apply for membership to a design association in your area. Attend conferences and workshops to learn new things and know what's going on in the industry. These will also be excellent opportunities to network. Learn about new technology and information that might enhance your work, and embrace it as far as you can. Don't turn into a dinosaur.
Interior designers are especially fortunate today, thanks to social media. Social networks are a great place to get new ideas and give them as well, which is why you should work on strengthening your online presence. Share your ideas and promote your work as often as you can. Learn some marketing skills, like blogging, brand-building, and so on. You'd be surprised how many doors your Instagram or Pinterest can open for you.
6. Be a good collaborator
As an interior designer, you will often have to work with clients, other professionals, and your own team if you have one. You will also have to wear many hats, and a lot of your work might have nothing to do with interior design and more to do with business, management, and marketing.
You will need to multitask to pull it off successfully and have some working knowledge of all the different aspects of your work, not to mention working on a team. You will learn a lot of these over time, so don't worry about it. My advice would be to be deliberate about it. Talk to other people on your team. Build a rapport. Learn things about their job and their motivations. As you can see, this ties in closely with being a good communicator.
7. Be your own greatest critic
Often you want to create a space that will make the occupant feel a certain way. To do that, you should be able to empathize with the client – to put yourself in their shoes. Always try that as much as you can. If you're not excited about the space, it's likely that the client won't as well. Much of your work is about making someone happy, and the best place to start is to make yourself happy first. Be tough on yourself, and everyone will be infinitely gentler in comparison.
Conclusion
Ultimately, interior design lives in the details, especially in good interior design. Always pay attention to details, and never stop learning. As someone said in one of my favorite movies, "pursue excellence and success will come chasing you, pants down". Additionally, to make your work much faster and simpler, you can learn how to use SelfCAD software. SelfCAD has wonderful tools for designing any architectural design. There are freehand drawing and sketching tools as well as an option to convert any drawing or sketch into a 3D model as shown in the video below.
​Enjoy powerful modeling, rendering, and 3D printing tools without the steep learning curve.
Need to learn 3D Modeling? Get started with interactive tutorials.
About the author:
Tiffany Harper is a training guru who's been working in the corporate sector for over a decade now. She is a management graduate and loves to share her experience through blogs and articles. For her love of writing, she also provided some freelance consultations for cheap assignment writing service and professional writer service. If she is not working on her next project you can find her meditating in the local park to become more creative. Please do not hesitate to contact her.
Was this blog post interesting or helpful?