The Big Update: Meet SelfCAD 2.0
Brace yourself, SelfCAD 2.0 is there!
While developing our latest update we've been thinking about how to make our software even easier to use, especially for beginners. As our main goal is to make 3D modeling accessible for anyone, anywhere, we decided to create an intuitive easy-to-learn UI. Get used to our new amazing Selection Mode, you've never seen better!
We believe that you can create and then 3D print almost anything, which is why we developed a wide range of amazing features allowing to 3D design, deform and sculpt your objects. Start by adding basic shapes from 3D Shapes section. Add new shapes, deform them, scale.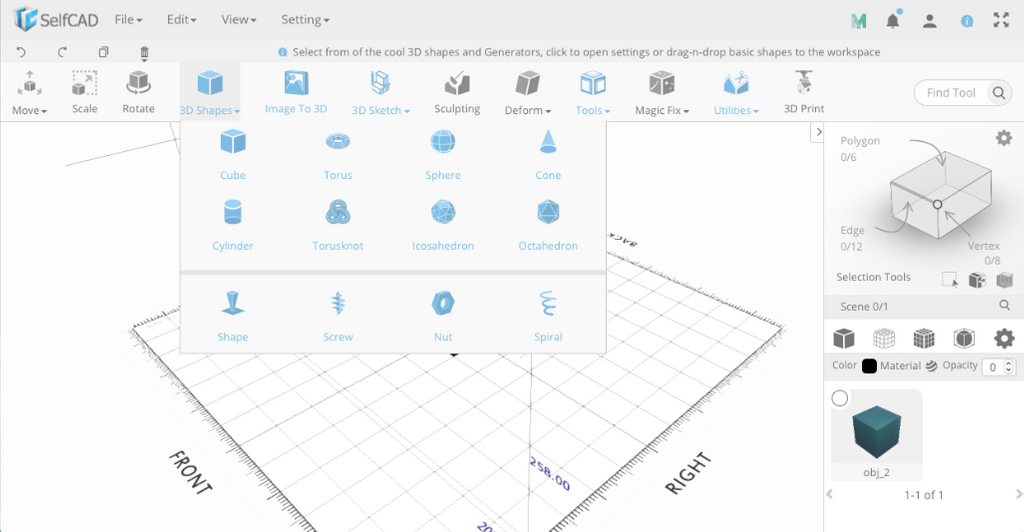 Apply our sculpting brushes to change the texture and add the details. Explore our wide range of sculpting brushes!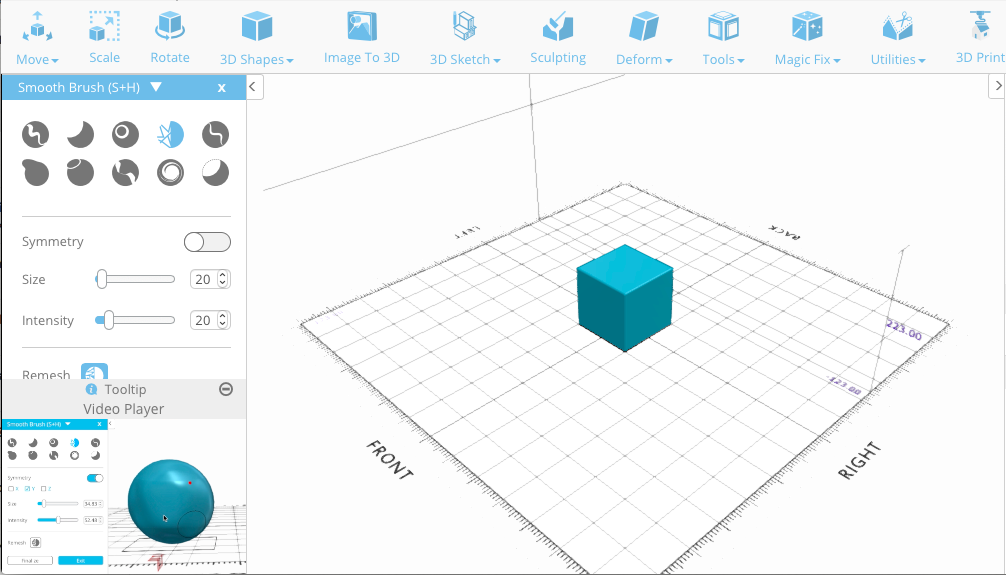 Explore the wide range of our modeling tools! Extrude your models, change walls thickness, fix the geometry of your model with our Magic Fix which prepares objects for 3D printing.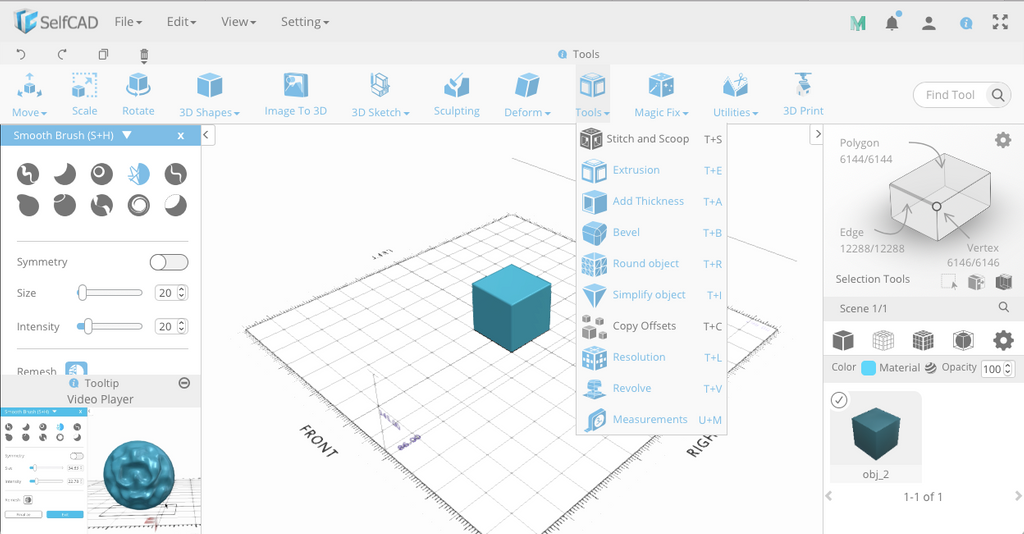 For SelfCAD 2.0 we fixed bugs in Stitch and Scoop and now you can see the full power of it!
Ready to create something amazing? Start with our simple designs to learn the new SelfCAD quickly!
Not a subscriber yet? Sign up for a FREE trial!
Stay tuned and learn more about SelfCAD 2.0 and our 3D sketching tools!
Happy creating with SelfCAD!
---
Do you want to learn 3D modeling? Check out our interactive tutorials.
Haven't tried SelfCAD yet? Register now, and try it out for free!
Was this blog post interesting or helpful?