SelfCAD Ambassador Program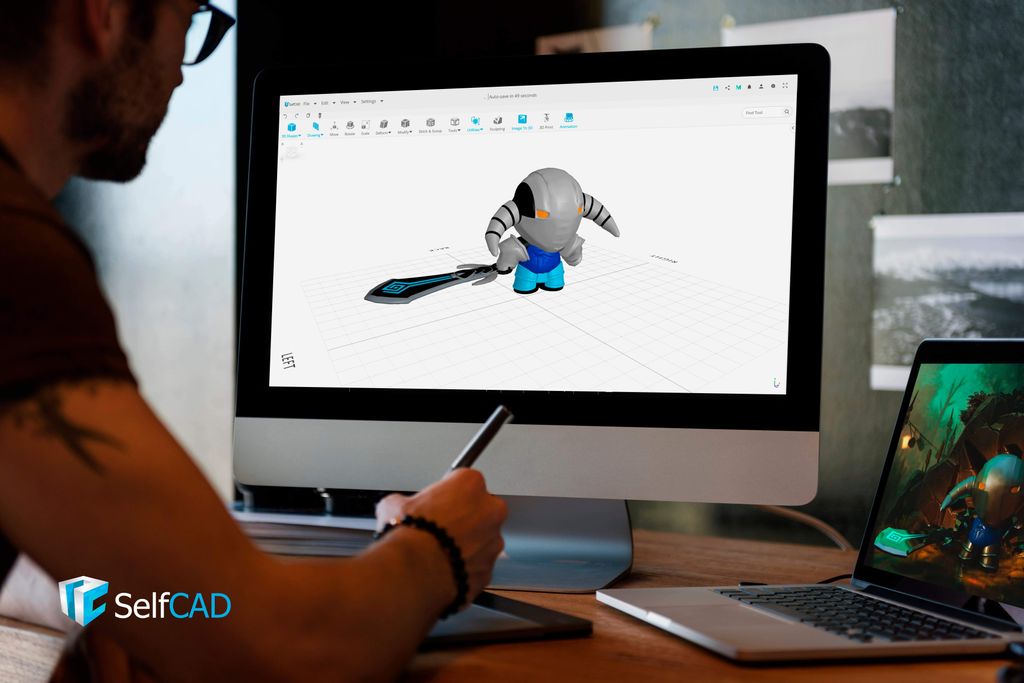 SelfCAD Ambassador Program
Join | Learn | Train
Ambassador Program - What is it?
The Brand Ambassador Program is a type of marketing campaign. Its goal is to create a team of like-minded people who are passionate about the brand and are willing to share its message with their communities. Their goal is to build a community where they can promote the brand by sharing its content.
The program does not require you to spend a fixed amount of time on it, so the time commitment is flexible around your other responsibilities. Naturally, the more time you invest in it, the more likely you are to access more benefits.
In SelfCAD, ambassadors are people who're interested in developing their skills in 3d modeling and 3d printing and sharing their knowledge with others.
Ambassadors - Who can join?
There are no requirements you have to meet to join the program. We encourage people from all backgrounds to become SelfCAD's Ambassadors. We will not ask you to share any information about yourself, and there are no requirements for you to have any social media presence, nor any prior skills in 3d modeling.
As long as you're willing to help us, we'll be glad to help you in return. If you've just started your social media account, we can help you grow by sharing your designs on our social media, and we can offer education if you've just started with 3d modeling.
Joining the Program does not force you to sign any contract. Being an Ambassador is based on a verbal agreement between us, that you can get out of at any time.
Duties - What would we have you do?
The primary duty of the Brand Ambassador is to engage with SelfCAD University. Our focus is to provide education and create a community where people will find answers to their questions. Your task would be to engage with our posts. Read and review the articles, ask relevant questions, and point out things that could be explained better.
The second duty is to engage with the content of the brand and to promote it in their circles. Word of mouth is a powerful tool that allows us to reach out to people and communities that would not find us otherwise.
The easiest and the most basic way to fulfill this requirement is to engage with our content on social media, by commenting, liking, and sharing our posts. However, there is more that you could do for us, which would result in obtaining more benefits.
Another way for you to promote the brand is by creating and sharing your own content about it. This way, we could share your designs on our social media. This way, you would reach out to a broader audience as well.
Benefits - What's in it for you?
There are many benefits that you can expect to gain as an Ambassador. Depending on the time you commit to the Program, you'll get access to different benefits.
The first benefit of being part of the Program, the one that every Ambassador will gain, is the free access to SelfCAD Premium Features for as long as you'll stay with us. You'll never have to worry about purchasing the license, no matter if the price will change.
The most important benefit of becoming the Ambassador is education. Even now, with 3d modeling being as popular as it is, proper education is hard to come by. As an Ambassador for SelfCAD, you'll not only gain access to all of our educational content, but we will personally help you with design as well.
The last benefit is restricted to Ambassadors who decide to create and share their own designs made with SelfCAD. We can use our channels to promote your work. No matter if they are social media posts, blogs, or even videos. We will help you grow your channel by sharing your content with our community.
The Program - How to join?
You can join the Program by contacting us and expressing your interest in becoming an Ambassador for SelfCAD. You can reach out to us on social media, or contact us directly at support@selfcad.com. As mentioned before, there are no requirements to join, so you can contact us at any time, and we will work out the details.
Do you want to learn 3D modeling? Check out our interactive tutorials.
Haven't tried SelfCAD yet? Register now, and try it out for free!