6 Essential EdTech Tools Teachers Should Try in 2022
6 Essential Edtech Tools of 2022 that Doesn't Break the Bank
The rise of the internet and rapid advancement in technology has brought about a digital revolution around the globe for billions of people. Without us ever imagining how far we can come with the power of a digitally interconnected world, we have landed in the very time of human existence where virtually everyone and everything is somewhere and somehow is linked to each other.
Our digital identities today are worth more than our physical ones. Dramatic global events such as the COVID-19 pandemic have only pushed us more into creating a virtual world where one can easily create, learn, and earn anything they wish to. Upcoming world economies and businesses are all set up and ready to witness this huge shift that we are all experiencing as humans.
A Venture into the Edtech Tools Industry
One of the products of this revolution is the advent of education technology or better known as Edtech. The collapse of the old learning systems and the industry demand for newer and better skills to run the world has led to people taking power to gain knowledge at their own pace and according to their own needs. This very demand created a democratic network of online learning.
The Edtech tools industry has seen a boom when it comes to financial gains, as well as the number of people accepting and transforming their lives through it. Many startups and even established businesses and corporations around the globe are investing heavily in developing their online learning and teaching edtech tools and platforms.
As educators and students get online progressively and the demand for sophisticated teaching and learning methods increases, more and more tools are being developed.
What are the Best Edtech Tools for teachers in 2022?
Today, we're going to talk about 5 such awesome Edtech tools for teachers to use and make their teaching experience more engaging and interactive for their students.
1. SelfCAD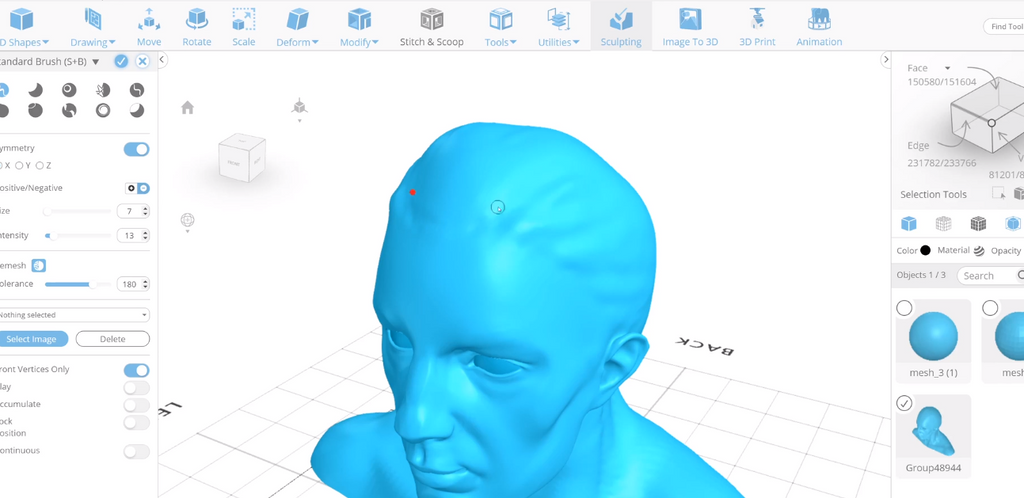 SelfCAD is an easy to use edtech tool that allows teachers as well as students create 3D designs with much ease. With SelfCAD, teachers can be able to prepare 3D designs that can help in teaching. For example, instead of teaching Biological subjects using theory and pictures, the teachers can 3D design them the body organs in SelfCAD and even prepare them for 3D printing without requiring any external software software. Teaching students practically using 3D printed models increases students engagement and content retention rates.
3D modeling used to be reserved only for professionals like engineers and product designers. But with the development of easy to use EdTech tools like SelfCAD, learning 3D modeling is just a walk in the park. The software has simplified interface and the tools are well arranged in the interface making it easier for anyone to get started. There are also interactive tutorials
2. NearPod
Availability - Browser/Android/IOS
Pricing - Free/Paid
Nearpod is an excellent online edtech tool for teachers to access and teach their students. Nearpod is an online interactive platform where instructors can teach their students by making every lesson interactive through slides, videos, and gamification. One of the best features that NearPod provides is that the educator can integrate other applications like Youtube, worksheets, google slides, and even PowerPoint. The latest integration of the application also includes zoom for better video conferencing and coaching. Nearpod provides its users with customizable curriculum resources and a vast library of pre-made standard lessons through collaboration with industry-leading edtech brands. The platform allows scholars to take live interactive classes with teachers. It also comes with a unique feature called student pace that allows the students to interact personally with teachers and move at their own pace of learning.
3. Whiteboard chat
A screenshot of Whiteboard Interface
Availability - Browser
Pricing - Free
Whiteboard chat is the most feature-rich digital whiteboard available online. This online edtech tool was created by teachers. It is a 100% free-to-use Edtech tool for teachers. The tool solves almost all the problems with any whiteboard available online. Moreover, the application brings the most intuitive Edtech features for teachers in one place. The web-based application allows the teachers to add their custom images, add grids, and even allow students to use calculators and dice rolling tools to decide who shall go next in turn. The teacher can also add audio notes for giving instructions, website links for students to check out without even leaving the platform in the first place. The platform allows teachers to join a specific board in real-time for helping/leaving feedback for students' convenience. Students can raise their hands for queries, while teachers can create polls and timer boards for various activities.
4. Canva (Education)
Interface of Canva. Image source: Getapp
Availability - Android/IOS/browser
Pricing - Free/Paid
Canva for education is the best creativity edtech tool for students and teachers alike. Educators and teachers can get access to canva education account for free. Once the teachers get access to the platform, it provides a wide variety of creative educational tools for teachers and students. These tools can create things ranging from assignments, interactive worksheets, lessons, graphic designs, and even engaging video content. The platform also allows for collaborative online boards for students to create creative team projects. Canva education also comes with google classroom integration that enables teachers to sync their class students directly to their learning management systems. Canva has a simple drag and drop design interface, which means that it can even support teachers to create engaging content on the same platform.
5. Gimkit
Availability - Browser
Pricing - Free/Paid
Gimkit is one of the top Edtech tools for learning through gamification. Educators can try out the application for free. A monthly subscription for the application costs $4.99, which is completely justified given the platform's variety of features. So the platform functions in an exceptionally interactive and intuitive way. It allows its users to create kits in simple terms, banks of questions and answers that can easily be turned into various games. Educators can add their custom questions by adding images of their choice. The students, in turn, give answers to the questions by using the text box provided by the educators themselves. Another way is by creating flashcards with questions and answers. Gimkit auto-generates the incorrect answer choices for you. If the educator doesn't wish to create custom questions, they can choose from pre-made questions by adding key terms in the search box under the "question bank" option.
Once the kit is created, educators can choose from several different games, each of them having its own rules and styles of gameplay. The games include titles like Humans v/s zombies, The floor is lava, boss battle, infinity mode, and so on. The student can even win an in-game cash prize in their wallet, which they can use to repair health, sabotage other players, buy digital battle tools, etc.
6. Actively learn
A demonstration of actively learn. Image source: Achieve3000
Availability - Browser
Pricing - Free/Paid
Actively Learn is a browser-based platform that allows educators to easily make articles, web pages, and videos into an interactive and engaging learning experience. The tool comes with a free and paid plan for schools and other educational institutions. The free version provides users with access to a vast archive of articles with integrated editable interactive questions that students can answer as they go through the reading process. A student simply has to answer the questions embedded in the article to continue reading the article. The tool allows the student to highlight and take notes on the article itself. Students get to interact with the text as well. One can click on the word to have it read aloud to them, or they can get the definition of the word and even get it translated to another language while reading the same article.
Teachers can easily edit the already made questions to customize them for their class. One can even add their custom question by highlighting a particular word in the whole article. The platform provides the same features through video learning too. The free version of actively learning allows teachers to add 3 of their articles per month to the forum and make it interactive for their students.
We have curated this list of highly interactive and engaging tools that every teacher/educator should use if they're looking to build an excellent online learning experience for their students. If you're a teacher reading this article, we highly recommend you try all of these tools and integrate them into your online teaching management system if you like them.
We've discussed how the rising Edtech industry and other online services have opened a world of new virtual possibilities for everyone. Anyone with the right level of curiosity and a great mindset to build a new skill required in tomorrow's world should start investing in themselves today! As we know, the digital world relies on and works on websites and an active social media presence. More and more companies are hiring people with good design skills and aesthetics to create digital products for them.
So if you're a student looking to go beyond learning just in class and trying something new that will help you build a good sense of design alongside logical thinking skills, you're just in the right space.
You can start your journey in the field of 3D design today by signing up on SelfCAD for free. Now, there's no need to go through years and years of college to learn awesome design skills. You can learn the art of 3D designing in a matter of weeks. You can start creating, sketching, rendering your 3D design models at no cost. Yes, you can start your design journey at $0. So, what are you waiting for? Sign up at SelfCAD today!
Happy designing!
---
Enjoy powerful modeling, rendering, and 3D printing tools without the steep learning curve.

Need to learn 3D modeling? Get started with interactive tutorials.
Was this blog post interesting or helpful?