3D Printing Masks and Face Shields: All You Need To Know
After the spread of the Coronavirus pandemic, doctors and other health personnel were left scrambling to find ways to combat the spread of the disease. Due to the shortage in Personal Protective Equipment like Face Masks, makers around the globe are now printing protective masks to help medical personnel to cope with the shortage. For example, the Mask demonstrated below was modeled in SelfCAD and 3D printed.
Check out how it was designed in this video:
Download the model on Myminifactory: https://www.myminifactory.com/object/3d-print-120923.
3D Printing Masks and Face Shields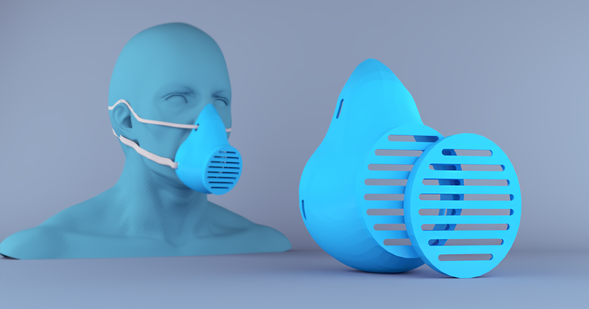 3D printers can print almost everything, and it's now making a great impact in the fight against the virus. Individual makers and scientists, as well as large companies, are joining hands in creating masks and face shields. Carbon, HP, Form Labs, and Prusa Research are examples of companies that are working hard in producing protective gear.
Printing face masks can be complicated and time-consuming when compared to face shields. HP is providing their customers with free STL files of medical designs, to make it easier for those who have access to a 3D printer to print those models.
3D printers of Carbon, a Startup company, are also being used in creating face shields, and the users who have bought their 3D printers, are added to its network. Joseph Desimone, the Chairman of Carbon 3D printers stated that the company is sending files to users who've bought their 3D printer. Moreover, makers are also selling their designs to those doing the work of 3D printing. An example of a customer doing the work of 3D printing is Ford, who makes at least 100, 000 face shields in just a week.
3D printers are very adaptable and can print almost any part as long as there are materials for 3D printing. It's also much easier to customize the design based on the users' requirements, such as color and shape.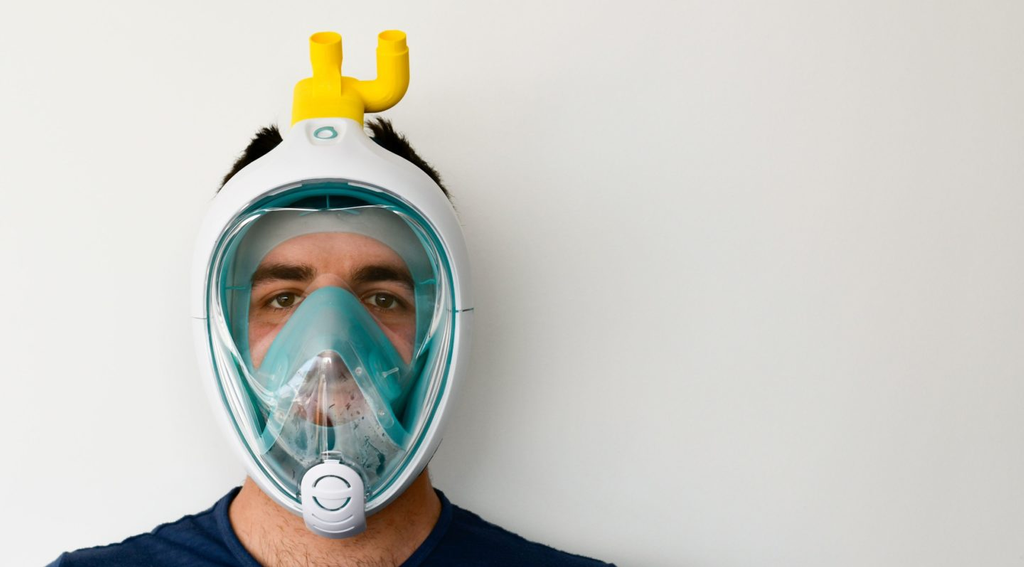 3Dprinted Mask: Imr Src: Whatdesigncando.com
Professionals, as well as hobbyists, are now cooperating in an effort to address the shortage of masks, face shields, and other personal protective gear.
Disadvantages of 3D printers
Despite the benefits 3D printers have brought in the fight against COVID-19, some challenges come with it. Some of them include the following:
1. It's Time Consuming
It takes a very long time to 3d print masks and other parts as a whole, and it needs to be done effectively. In an attempt to overcome this, many people are just printing bands for laser-cut PET-G shields and work on techniques to make print time and material cost less. The time it takes to 3D print a model is one of the most concerning issues in additive manufacturing, and many people get easily disappointed. Depending on the complexity of the 3D model being printed, the process can take up to dozens of hours.
2. Mass Production Takes Time
There is a limit to how much you can print in a given time. Face masks are difficult to print, and thus only a few can be produced at a specific time. The community found a substitute for them in the form of face shields, which are cheaper to print when it comes to time and material, but such a solution is not always available.
3. 3D Printing Isn't Standardized
There are no universal standards when it comes to 3D printing, which brings a lot of issues in times like this. When face masks or ventilator pieces are designed without sufficient medical knowledge, the 3d print based on such design will be inferior to the traditionally manufactured one.
The effort to bring forward an industry-wide standard is currently being made by The American Makes and ANSI Additive Manufacturing Standardization Collaborative (AMSC).
4. 3D Printing Complicates Intellectual Property
Because everyone now is actively involved in 3D printing masks, face shields, and other protective gear, there is a change in a way we see value-shifting to design from the object. If anyone prints Masks or Face shields that aren't performing as expected, it brings about intellectual concerns.
5. Equipment and Product Costs Are High
Because the process is so slow, and the printers are not exactly cheap, there is a high cost of starting with 3d printing. Furthermore, the more complex designs require large bundles of materials which can be expensive as well.
Conclusion
Despite all of the challenges highlighted above, 3D printing is still a far quicker method of producing objects when compared to ordering them from the factory (ordering a single object is hard as well unless one is ordering large volumes). In a few years, almost every household will have a 3D printer, and people will be able to design their own models using CAD software, and 3D print them easily.
---
Do you want to learn 3D modeling? Check out our interactive tutorials.
Haven't tried SelfCAD yet? Register now, and try it out for free!
Was this blog post interesting or helpful?