10 Best Software For Product Design
10 Best Software For Product Design in 2021: Check out their Pricing & Features too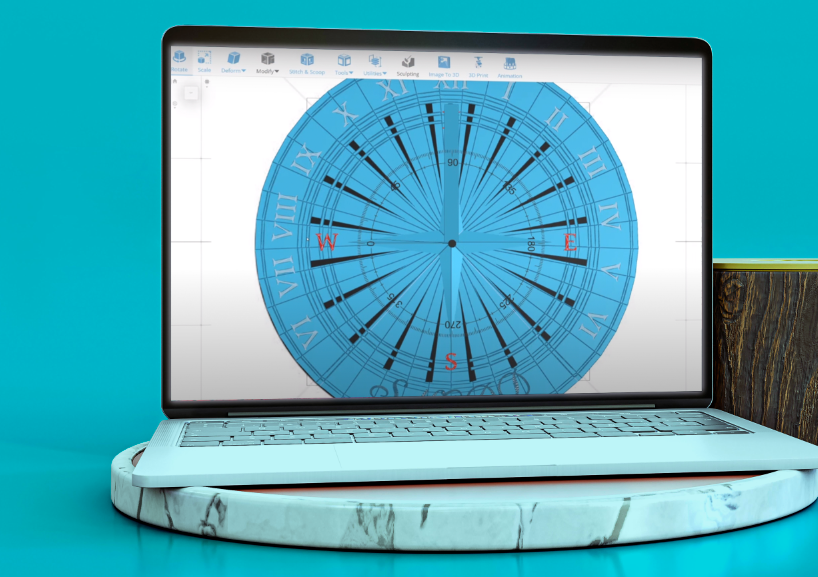 Summer Solstice designed in SelfCAD software
If you are looking for the best software for product design, then your problem can be solved after reading this article. In this article, you'll get to know about the best software to help you with product designing.
Product designing is the process of imagining and creating products that solve user's problems. A product designer uses different design tools and software to develop and execute a solution that solves a user's problem.
Product design often encompasses a variety of roles, such as:
User Experience (UX) Designer

User Interface (UI) Designer

Information Architect (IA)

Experience Designer (XD)

Interaction Designer (ID)

Experience Architect (XA)
A product designer may be responsible for some or all of the roles; that's why he/she needs special software that can handle all the responsibilities.
If you want to become a product designer, you have to perform many tasks, and if you don't have a specialized software, then it may take a lot of time to complete the tasks given by the company or clients.
So, having specialized software is essential. Let's dive in and know the best software for product design; you will also learn about the features, pricing, and benefits of the different softwares in this article.
10 Best Product Design Software
SelfCAD

Fusion 360

Inventor

OnShape

CATIA

Solid Edge

NX

KeyCreator

FreeCAD

SOLIDWORKS
SelfCAD
SelfCAD is one of the best software for product designers because its interface is straightforward and that's why it's coming in the first position in our list. It has been designed in such a way that it has a simplified interface that makes it easier for beginners to navigate through. The tools too are arranged in clusters based on their use, making it easier for one to locate any tool.
SelfCAD is a software in which you create objects, scenes, and 3D designs in much less time than you would if you're using traditional CAD software. You don't need to have experience in 3D designing to be able to create models in SelfCAD. You can create excellent designs that look exactly as the products in real life. SelfCAD also has rendering features that allows you to produce powerful and eye catching renders that can be be used in marketing and advertising.
One of the outstanding features of SelfCAD is its training material that can help you as a beginner. The interactive tutorials, YouTube videos, and Udemy courses that allow you to learn SelfCAD from basic to advanced level. Additionally, with SelfCAD, you can easily modify your designs with much ease. You can also add textures, colors etc easily.
SelfCAD is very affordable; you can purchase its pro plan at a significantly lower price than other 3D CAD software. Users are also given a 10-day free trial where they have full access to all the tools. After a 10-day free trial, you can either continue with the free version with limited access to features or subscribe to any of the following packages.
Free: Forever (with limited features).
SelfCAD Pro Monthly: $14.99.
SelfCAD Pro Yearly: $139.99.
SelfCAD Perpetual License: $599.00 (Lifetime access)
2. Fusion 360
Fusion 360 is a cloud-based CAD/CAM tool for collaborative product development. People that can use this software include Machinists, Mechanical Engineers, Industrial Designers, Collaborators, Electronics Engineers, etc.
It unifies design, engineering, PCB design, and manufacturing into a single platform. It allows you to deliver high-quality products to the market faster and positively impact your bottom line.
You can use Fusion 360 for a variety of purposes, such as:
3D Design & Modeling

Manufacturing

Electronics

Data Management

Collaboration

Additive Manufacturing

Generative Design

Simulation

Documentation

Fusion 360 Extensions
As a product designer, you usually have many tasks to perform, and with the help of this software, you can complete all those tasks with much ease.
Fusion 360 software has a lot of features, and you can use it for different purposes. Fusion 360 accelerates your ideas, eliminates the disconnect with engineering teams, and turns your concepts into profitable products with a single solution.
Pricing of Fusion 360:
Free Trial: For individuals who are doing home-based, non-commercial designs.
Monthly: $60
Yearly: $495
Custom: Contact an expert
Plastic Product design done in Inventor software. Image source: Youtube
Inventor is a professional-grade 3D CAD software for product design and engineering.
Inventor is a leading tool for engineers and business owners.
With inventor software, engineers can integrate 2D and 3D data into a single design environment, creating a virtual representation of the final product that enables them to validate the product's form, fit, and function before it is ever built.
You can design efficiently using specialized tools for sheet metal, frame design, and tube & pipe. You can use this software to complete various tasks such as parametric modeling, assembly modeling, and drawing creation.
Pricing of Inventor:
Monthly: $260
Yearly: $2085
3 Year: $5630
Product design done in Onshape. Image source: Medium
Onshape is the only Software-as-a-Service (SaaS) product development platform that combines CAD, built-in data management, real-time collaboration tools, and business analytics.
Nowadays, speed plays a vital role in every field, and you can deliver the task at the right time when you have high-performance software. Onshape is a product design software that can be instantly deployed on the computer or mobile devices, enabling teams to work together globally and rapidly.
One of the outstanding features of Onshape software is, it does not require downloads, installation, or license codes. You can access Onshape with any modern web browser from your Mac, PC, Chromebook, or Linux computer.
Onshape also has a real-time data management system. It's a good feature because if your software doesn't have this feature, then the team members can get in each other's way.
For example, if a team member is working on any project and he is not able to save it or share it with other team members, it can be affected when another team member starts working on it from the beginning. But with the help of this feature, when one team member anywhere in the world makes a design change, everyone else instantly sees it.
Pricing of OnShape:
Standard: $1,500
Professional: $2,100
Enterprise: Contact Sales
CATIA, powered by 'Dassault Systems' is a 3D experience platform. It is the world's leading platform for product design and experience.
Many organizations in multiple industries use CATIA to develop the product we see and use daily. It is used by architects, engineers, designers, and construction professionals.
Features of CATIA are:
Instinctive 3D experience for both experienced and occasional users

It is an inclusive product development software that is easily integrated with existing tools

Removes digital discontinuities from your engineering process

You can create and maintain industrial infrastructures with vital twin technologies
Pricing of CATIA:
Yearly: $2085
You can contact Dassault Systemes to get the pricing details of CATIA.
Solid Edge is a portfolio of affordable, easy-to-use software tools. It is known for its speed and the simplicity of its interface; even a person with very little knowledge of product designing software can use it easily.
Some of the features of solid Edge are as follows:
It has an interface that uses artificial intelligence and an intelligent 3D model search engine that help you to create the design with much ease.

Solid Edge optimizes and validates designs with tighter integration between flow and structural simulation.

With features like concept modeling and shape search, you can take control of your data and save time

It also speeds up NC programming with a searchable postprocessor database.

It has a data management system that meets the needs of all manufacturers, from startup to large manufacturers.

Secures and controls your data and processes.
Pricing of Solid Edge:
Design and Drafting: $75/seat/month$185/seat/month
Foundation: $185/seat/month
Classic: $230/seat/month
Product design done in NX. Image source: Fiverr
NX software is a powerful integrated solution that helps you deliver better products faster and more efficiently.
Many individuals and companies use NX software for product designing because it delivers the next generation of design, simulation, and manufacturing solutions.
NX gives you an integrated toolset that coordinates disciplines, preserves data integrity and design intent, and streamlines the entire process.
You can use NX for design, manufacturing, engineering, architecture, and many more. It has uses in many industries, and if you have a large team, it can be the ideal product design software for you.
Pricing of NX:
The pricing of NX software is not fixed; you can contact them to get information about the pricing.
KeyCreator is an efficient and agile CAD tool for manufacturing and engineering. KeyCreator is a fast CAD tool that maximizes your reaction speed to unpredictable design changes.
Some of the features of KeyCreator are:
It supports reading models, PMI, and drawings from major MCAD file types, including SolidWorks, CATIA, Creo, and NX.

Instantly recognizes basic features and finds geometric patterns of faces and repeated parts.

KeyCreator automatically removes problem faces, and it also re-builds surfaces of different models.

Whenever you import a model, it interrogates the model with a complete geometry verification, repair, and measurement function.

Quickly builds precise models

Reacts rapidly to unexpected changes

Optimizes data structure
Pricing of KeyCreator
Standard: $3,495 or $1,188/year lease
Premium: $3,995 or $1,548/year lease
Max: $5,995 or $2,028/year lease
Product design done in FreeCAD. Image source: Freecadweb
As the name suggests, FreeCAD is an open-source, free tool. It is primarily made to design real-life objects of any size.
This software is best for beginner product designers who want to learn product design or create real-life objects. If you don't have money to purchase premium tools, then you can go with this tool.
If you don't know how to create 3D models for product design, this software has an excellent feature that enables you to create 3D models from 2D models, meaning you have to make a 2D model, and can then convert it to a 3D model using FreeCAD software.
You can use FreeCAD on multiple platforms; it is supportable in Windows, Mac, and Linux. So, if you have a Desktop or Laptop, you can use it quickly and with total efficiency.
It is also designed for different needs, and you can use it for product design, mechanical engineering, and architecture. Whether you are a hobbyist, a programmer, an experienced CAD user, a student, or a teacher, you will feel right at home with FreeCAD.
Pricing of FreeCAD:
Free (this software is free to use).
Product design done in Solidworks. Image source: Pinterest
SOLIDWORKS is an easy-to-learn software, and you can use its interfaces and functions very easily because it has been created so that anybody, be it a student, freelancer, or engineer, can use it.
It dramatically improves the way you develop and manufacture products. SOLIDWORKS packages cover design, simulation, cost estimation, CAM, sustainable design, and data management.
This software has compelling functionality that shortens product development time, reduces cost, and improves quality.
Pricing: To know the pricing of SOLIDWORKS software, you have to contact them because their plan depends on various factors. So, you have to provide them with some basic details of you and your team, and then they will give you pricing details.
Conclusion
Having read this article, we hope you now know about the best softwares for product design, and have found which one best suits your needs.
Different softwares have different features; you have to select a software that best meets your needs. So, choose software carefully because software plays a vital role in product design.
Tell us in the comment section which software you like the most and why?
Enjoy powerful modeling, rendering, and 3D printing tools without the steep learning curve.
Need to learn 3D Modeling? Get started with interactive tutorials.
Was this blog post interesting or helpful?