How to export and upload objects to MyMiniFactory?
The first thing to do is to connect your SelfCAD account with your MyMiniFactory account. You can do it by clicking on the MMF icon in the users' options on the top right side of the screen.


Clicking on it will open up a panel on the left side of the screen, where you'll see the option to connect your account.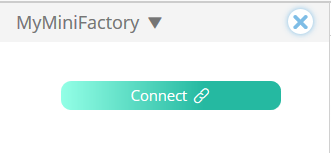 Once it's done, all you have to do is to select the object you'd like to export and upload it to MyMiniFactory by using one fo the two following options: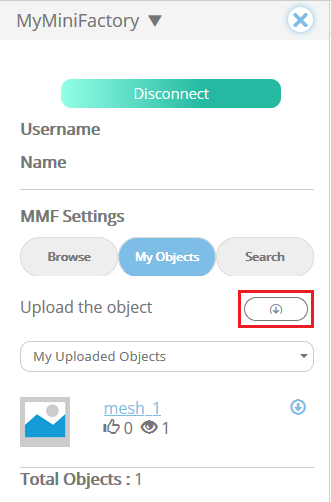 or,


And it's done! Now you can download and re-use your objects in your future projects without issues by downloading them to the scene by using the following option: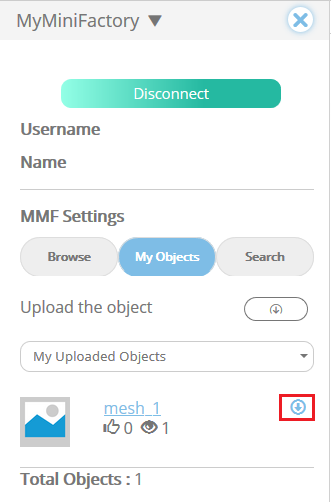 Here is a short video showing the entire process:
You can also access the exported models directly on the MyMiniFactory page, in the My Library section, where you can download it and share it with others: