I cannot find my 3D printer on the list. How do I add a custom 3D printer?
It's best to directly ask us to add it, either via support@selfcad.com or paulina@selfcad.com. You'll be able to use your printer in less than a day!
If you'd like to make your own 3D printer profile, go to SelfCAD Editor -> 3D Print.

And click Open profile editor.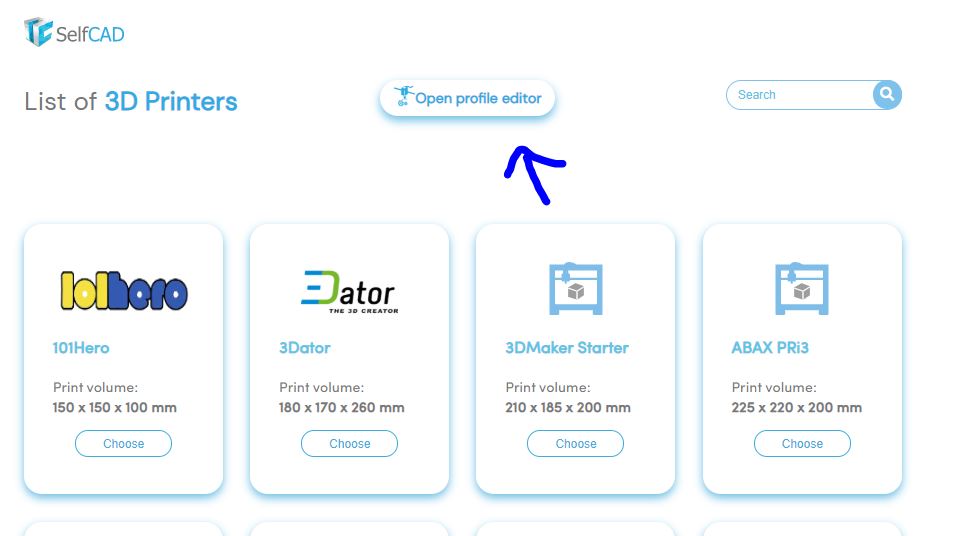 Was this article helpful?
Need Help?
Can't find the answer you're looking for? Don't worry, we're here to help!
Ask us