What Are Large 3D Printers Used For?
Uses of Large Large 3D Printers
In 2019 we are no longer surprised by desktop 3D printers, there are many options printing in various technologies, with prices for everyone and even open-source DIY printers are available out there.
Big, large, and huge 3D printers are becoming more popular now. Why and where are those used? Well, it all depends on how big is the project that you'd like to complete. Big printers were made for big objects in the first place.
Huge BigDelta 3D Printer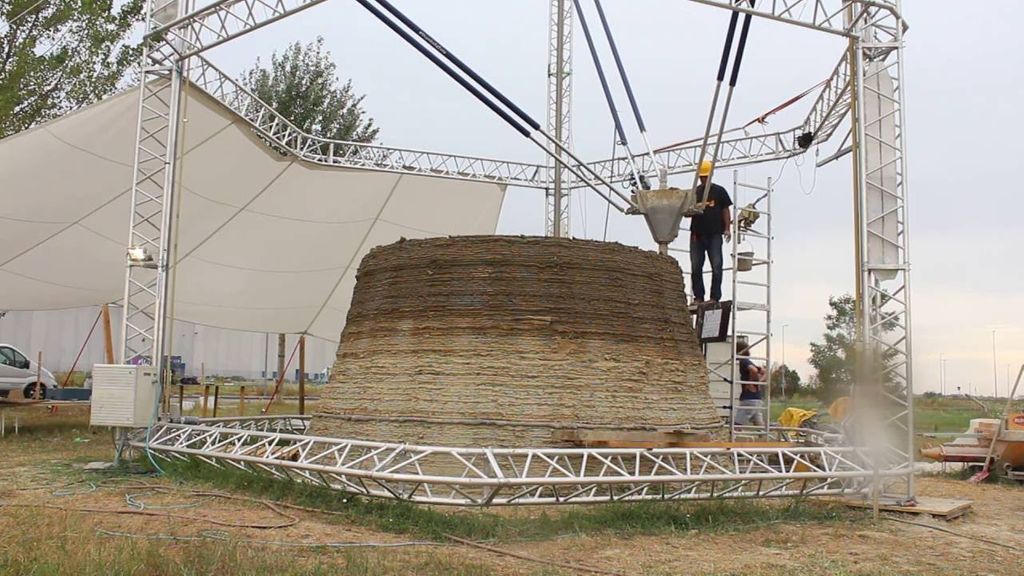 Huge BigDelta 3D printer Image Source: Youtube/Commando Carica
There're industrial and professional 3D printers available. One of the major differences between them is that industrial 3D printers usually use jetting technology instead of extrusion. Industrial 3D printers are also more expensive than professional ones. Their prices typically start at $80-100,000 and reach up to millions of dollars. Mostly industrial printers use larger build size than the professional.
Big 3D printers are used by production companies, small businesses (such an engineering and product design studios), and individual consumers with the goal to produce large items as one piece. Additive manufacturing helps to save a lot of time during product development and production. For any production business, a large-scale 3D printer is an ideal opportunity to explore and fasten product development stages without investing in complex traditional manufacturing methods.
Let's find out what big 3D printers are used for!
Printing large objects.

Obviously, we should start there. Bigger size and more power create new manufacturing possibilities when it comes to large objects and reduces production-to-customer time.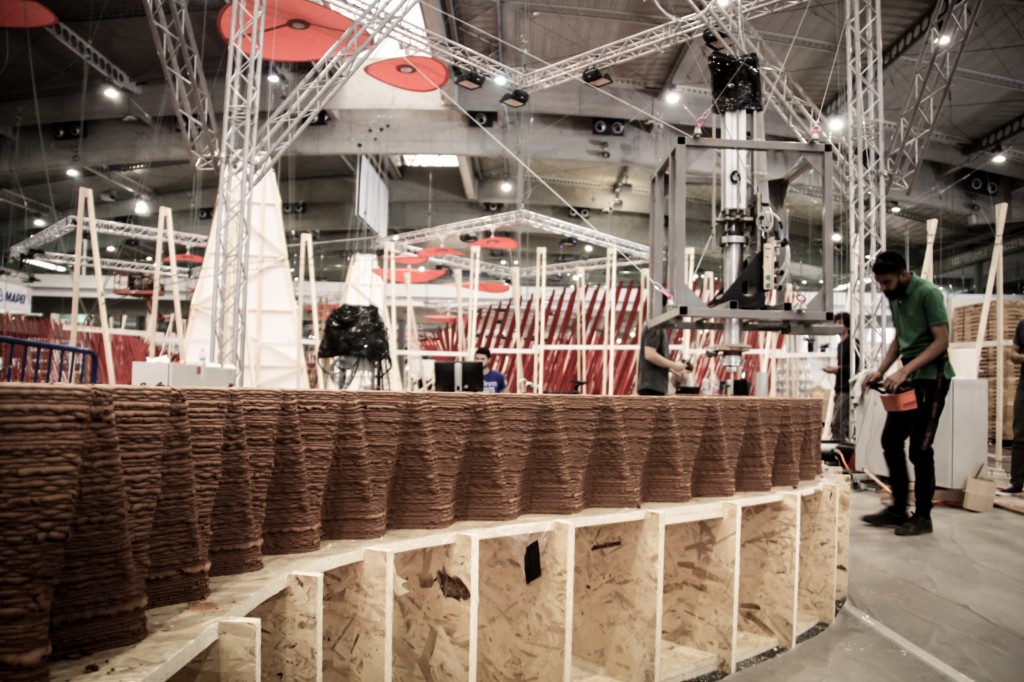 3Dprinted Building Image source: iaacblog.com
Concept prototyping.
This allows businesses to test their products before starting production in big parties. Prototyping helps engineers and product designers to save a lot of time. Big printers can produce big prototypes as one piece. Printing furniture as one piece.
Big printers made a revolution in the home decor and furniture production industry. With a wide range of materials available, it's now possible to print chairs, tables, sofas, and even bathtubs! Additive manufacturing technologies provide an opportunity to rethink and redesign traditional shapes, to several materials for within one project.
Printing the whole series of small and medium-sized objects during one print.

Printing houses.

3D printing in construction allows producing entire houses. Huge printers are extrusion-based and use a concrete-based filament. Learn more about 3D printed houses here.
The large printer by Apis Cor company printed an entire house with concrete
Living in a 3D printed house and sitting on a printed sofa may still sound like a futuristic dream, but we're getting closer to it! Even with desktop 3D printers, we can already make useful items for everyday life.
What would you make with a large scale 3D printer? Share your ideas and we will help you realize your projects!
Create your own 3D printable designs in SelfCAD!
---
Do you want to learn 3D modeling? Check out our interactive tutorials.
Haven't tried SelfCAD yet? Register now, and try it out for free!
Was this blog post interesting or helpful?