Simple Design: Stylish Golden Ring
Have you ever wanted to create custom 3D printable jewelry by yourself? Let's try together, with ease and fun!
In this article, we are going to show how to create a stylish fashion ring for you or your loved ones in just a few steps in SelfCAD.
Let's kick-off!
Start by opening the editor. Make sure you have prepared the image of your choice, that you will use as a base for your ring.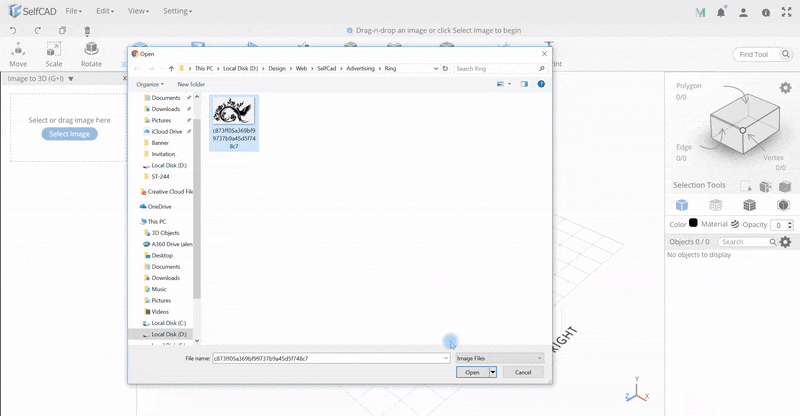 Use our Image to 3D tool to make your image a three-dimensional object. After importing an image, go to tool's settings on the left panel.

Select "Back side" option and change Amount to -4, then Finalize the changes.
Now it's time to start removing the unwanted areas of your future ring model!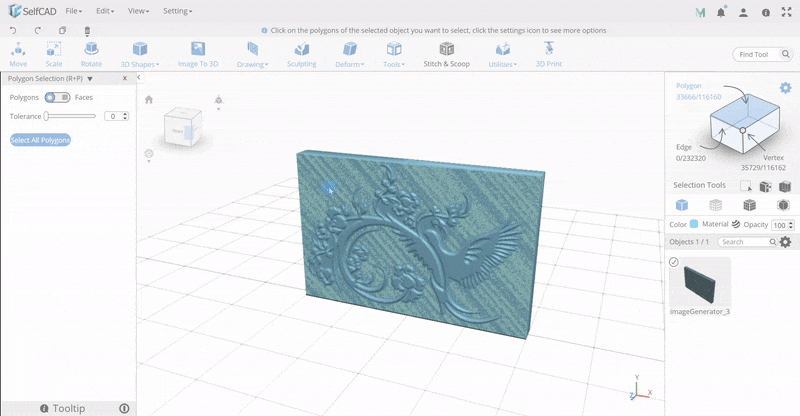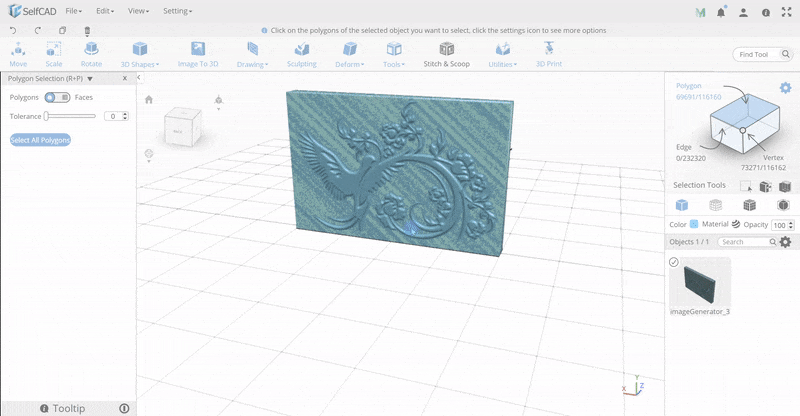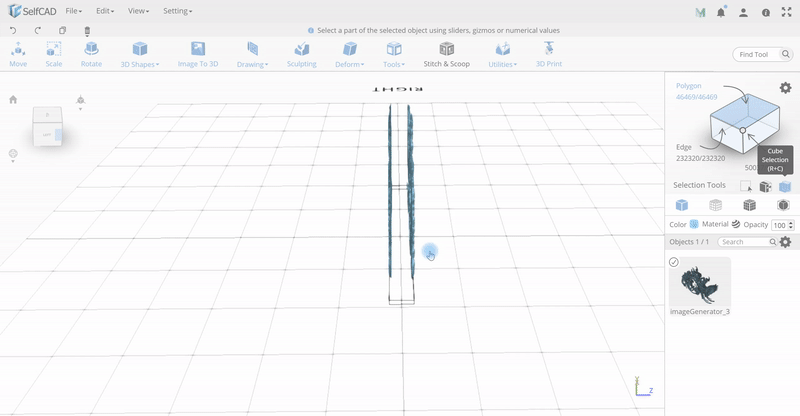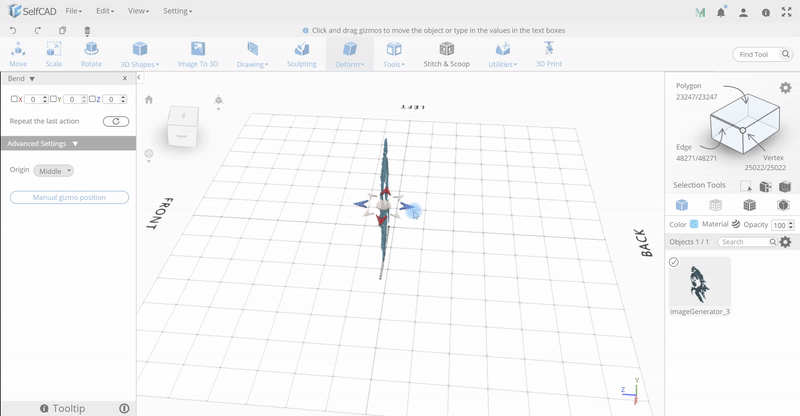 Use our Selection Mode at the top right panel. Enable Polygon Selection and select the unwanted areas around the image. It is very important to select polygons also on the other side of an object.

After you successfully selected all the unnecessary polygons, it's time to Remove them.

At this point, we are left with an object which consists of two molds for our ring. As we only need one for this lesson, let's remove the second one.

You can do this by using our Cube Selection tool, find it in Selection Mode. Use the tool to separate the two molds from each other and remove the selected regions. See how we did this below.

Our mold is ready and now we need to give it a perfect ring shape. Let's first Rotate the mold by 90 degrees on the Z axis. Now we have achieved the right position for Bending our ring. You can read more about using our Bend Tool here.

Go Deform -> Bend. Use the tool's Advanced Settings to set Origin -> Middle as the start position of your cursor. It is an important step as the start position defines, from which point the object will be bent.

Now Bend your mold until you achieve the shape of a ring.

After you bent your model, Scale it to the desired size. Now you can Rotate it back to the original position, as we finished bending.

The model is almost ready! Apply the material of your choice from our Material section. We chose bright gold for our model.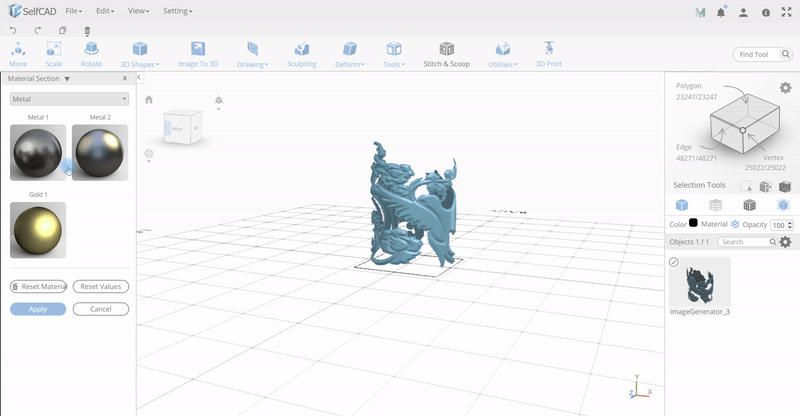 Congratulations! Your stylish golden ring model is ready!
We hope this article was helpful and explained how to work in SelfCAD. Contact us at info@selfcad.com and suggest the tools we should review next!
Was this blog post interesting or helpful?