Simple Design: Christmas Tree
Christmas is around the corner, and we would like to show you how to design a simple Christmas tree.
Traditionally, the Christmas tree is an evergreen conifer such as spruce, pine, or fir or an artificial tree resembling conifer trees. Originally, the Germans were first who started decorating Christmas trees, it became popular and spread to Baltic countries. People first decorated trees with roses made of colored paper, apples, wafers, and sweets. Then we started adding candles, which were naturally replaced by Christmas lights after the electrification. According to Pope John Paul, the Christmas tree is a symbol of Christ, who exalts the worth of life. It reminds Christians of the tree of life, the image of Christ himself.
In this article, we are going to show you how to design a simple 3D printable tree in SelfCAD.
Let's kick-off!
To start modeling, launch your SelfCAD editor or sign up for a 10-day free account.
Prepare a reference image. We need a reference image to create the Christmas tree. Download a sample of your choice, import using the reference image found in the view section. Then add the image to your workspace.

Select

Freehand drawing

and use

the Spline drawing tool

to draw around the object as shown below.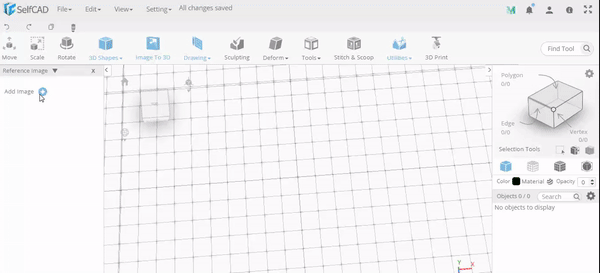 After drawing around the image,

finalize

your drawing.

Change the

color

of your model, and prepare to create the decorations for the tree.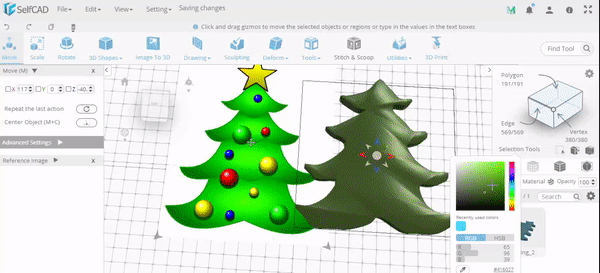 5. Use
Sphere
from the basic shapes and change the color for each Christmas ball.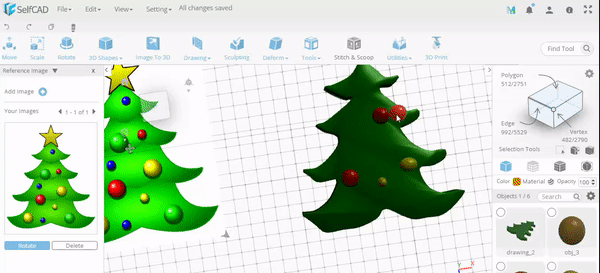 We are done with the tree and balls, let's create the star now!
Prepare the reference image of a star, import it, and use

FreeHand drawing -> Spline drawing

to draw around the model, just like you did with the Christmas tree.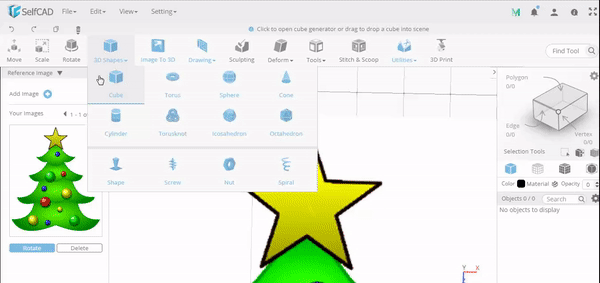 After the star is finished, unite the two models.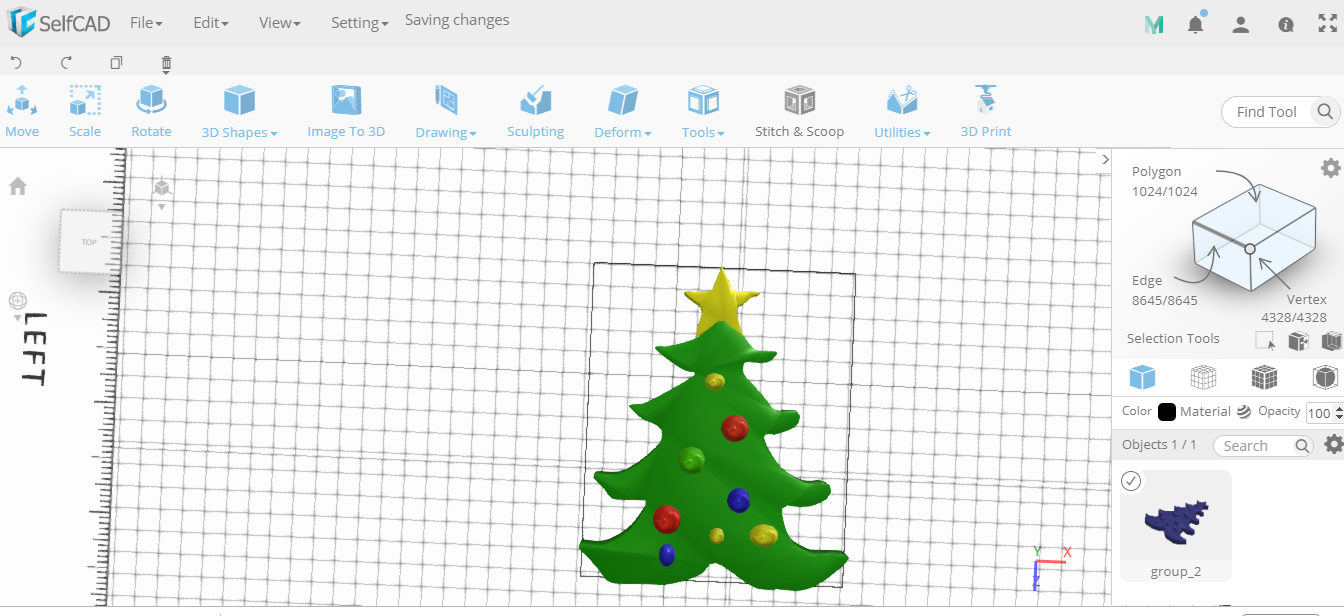 Use

Magic fix

tool to fix the geometry of an object before printing.

Now you can go

File ->

3D print,

select your 3D Printer and print your model.
Congratulations! Your 3D printable Christmas tree is ready now!
Feel free to reach us through info@selfcad.com and we will prepare more simple designs for you!
Was this blog post interesting or helpful?