Simple Design: 3D Printed Bracelet
Recently, especially with the development of metal printing, using 3D printing technologies in jewelry design is becoming even more popular than ever! Designers and fashion houses unite art and technology to achieve unique looks and fulfill their creative visions.
With the help of SelfCAD, you can now create and 3D print your own unique jewelry pieces! Sounds complicated? Impossible? Continue reading and ensure it's not!
Follow the steps and design your first 3D printed bracelet!
Ready, set, launch the editor!
Not a subscriber yet? Sign up for our free trial here!
Add Cylinder from 3D Shapes.
Scale it to achieve the desired look.
Select the inner region and Delete it.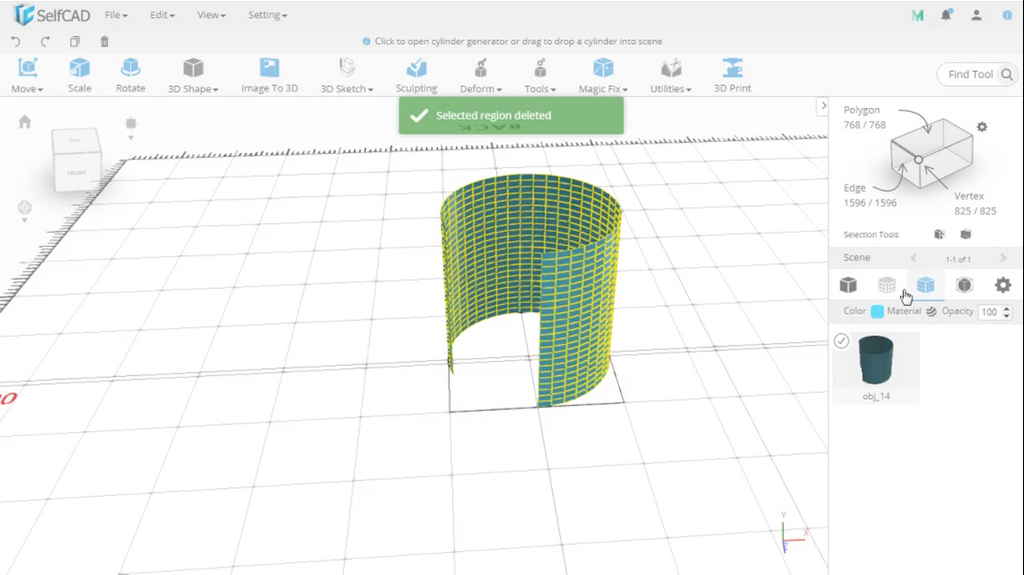 Make holes using Polygon Selection.
Make sure you have Custom Pattern mode on
Apply our Round Object tool to your model.
Achieve the nice shape finalizing Round Corners.
To change the size of the bracelet starts with adding the Cube from 3D Shapes.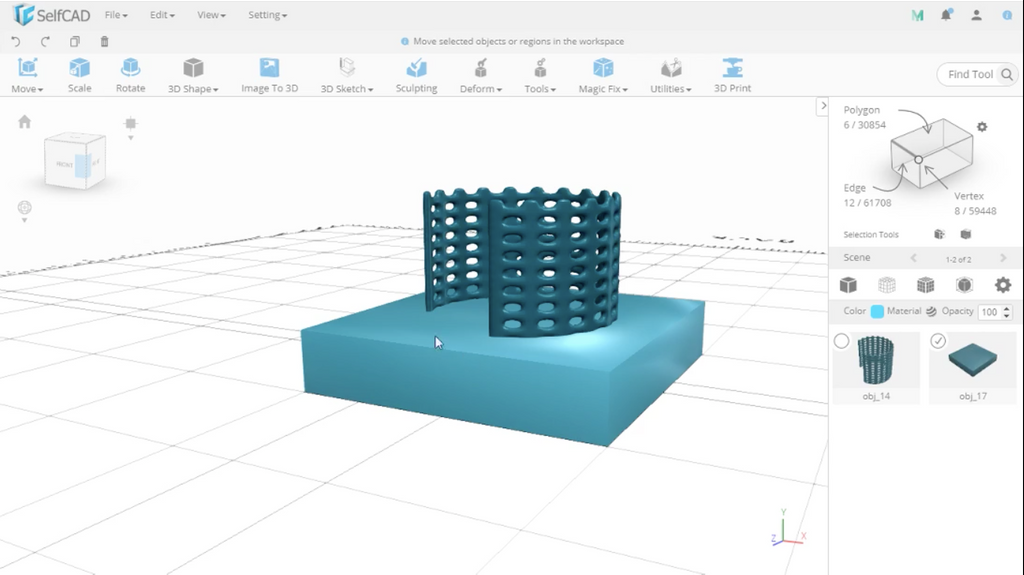 Scale the cube to change the height.
Apply the Stitch and Scoop tool to the two objects.
Select Intersection.
Finalize the changes.
Go File -> 3D Print
Select your printer or add your own.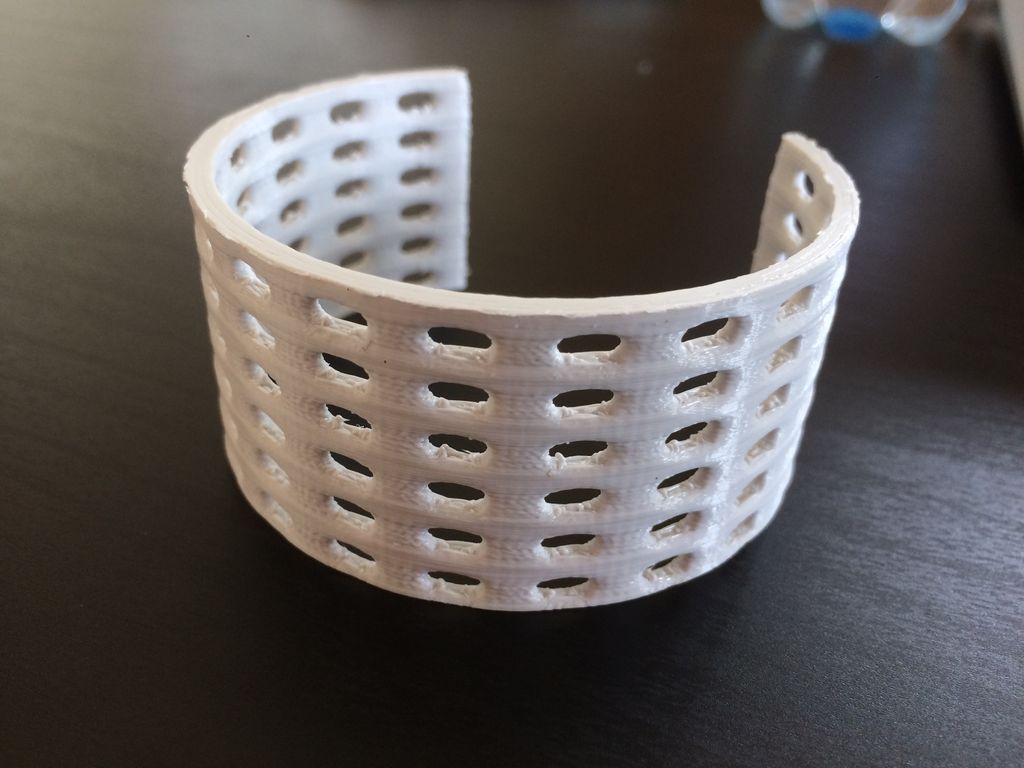 After you 3D printed your bracelet, paint it with rose gold spray paint. This custom made rose gold jewelry will be your favorite piece this fall!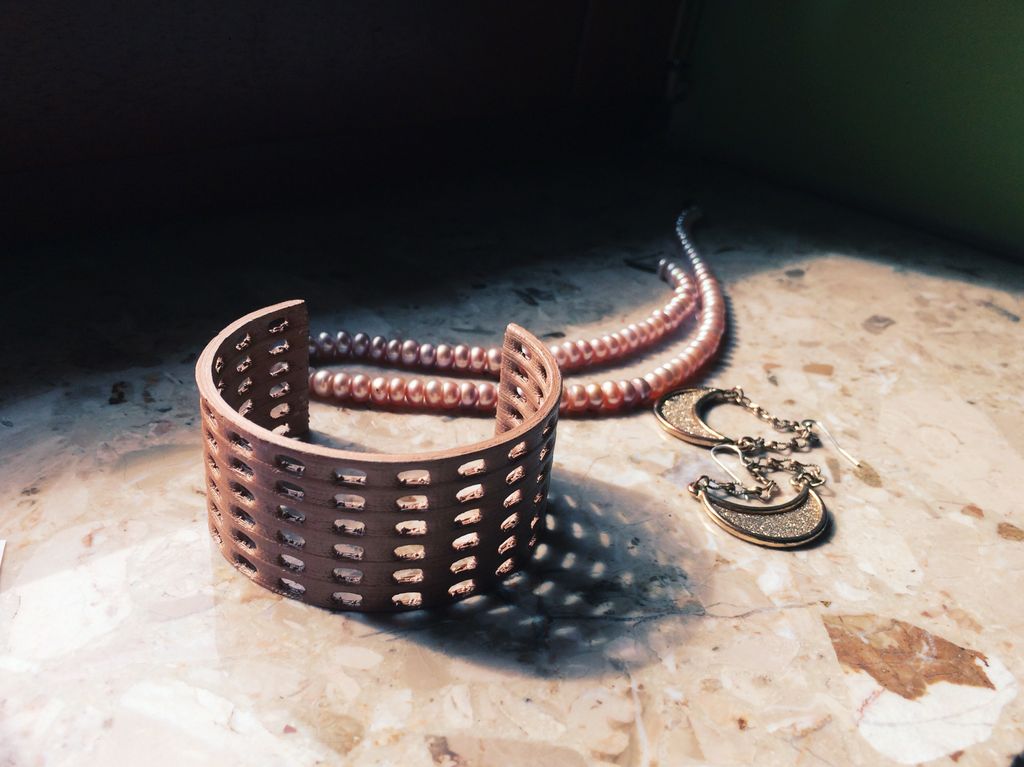 Enjoy creating with SelfCAD!
---
Do you want to learn 3D modeling? Check out our interactive tutorials.
Haven't tried SelfCAD yet? Register now, and try it out for free!
Was this blog post interesting or helpful?