Printing Directly in SelfCAD: Add Your Printer
It's a fact that 3D printing is now exploding, not only for manufacturing companies and industries but also for educators and everyday users and makers.
Our aim at SelfCAD is to provide an easy to learn 3D modeling program that will not only allow you to design but unlike other software, will also allow you to prepare your 3D model for 3D printing. So with SelfCAD, you go from ideas to real prototypes.
SelfCAD is compatible with 3D printers using Fused Deposition Modeling (FDM) technology. Models printed on FDM printers are made with the use of thermoplastic filament, which is being heated to its melting point and then extruded layer by layer. We're compatible with MakerBot, Ultimaker, RepRap, Dagoma, Prusa, and many others!
In this article, we explain how to Slice your model for printing and add your own printer if it's not on the list yet.
First, launch the editor. If you haven't signed up for SelfCAD yet, click here, and let's get started!
Create the model you want to print first. Or upload a ready object from MyMiniFactory - a library of 45000+ objects. As we are partners with MyMiniFactory, you can reach your account directly from SelfCAD - just click on MMF plugin on the top right panel, discover and upload any object you want! After uploading the model, you can easily modify it using our Scale tool, Move and Rotate your model to see it from every angle. Change colors and apply different materials. You're the artist, change anything to achieve the desired look!
Once your model is ready, it's time to prepare it for printing. I suggest using our Magic Fix tool before. It will fix the geometry and will help to make your object 3D printable.
Then go File -> 3D Print (alt + P).
Select your printer from the list or click Other FDM Printer if you didn't find your printer from the list: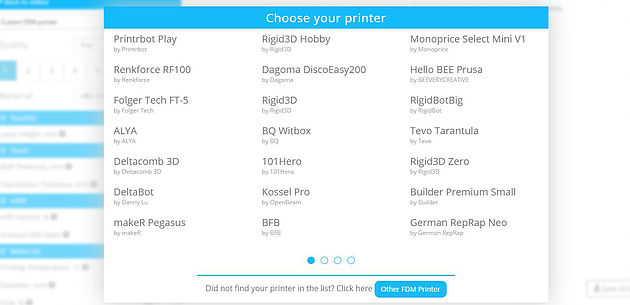 After selecting the printer, go Generate the G-Code and you will be able to set the additional settings for:
Quality

Material

Shell

Infill

Speed

Cooling

Support

Build Plate Adhesion

Special Modes.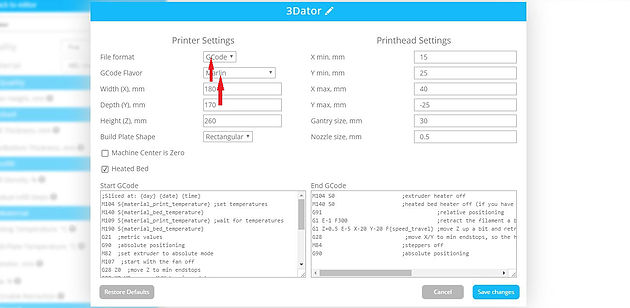 ​​
Add Settings to your printer, select File Format to be used, set Width Depth Height, select your build plate shape.
You can also restore the settings to Default by clicking Restore to Defaults. After you have finished, save changes and exit.
You made it! Let's print!
If you have comments or any issues, contact us at info@selfcad.com
---
Do you want to learn 3D modeling? Check out our interactive tutorials.
Haven't tried SelfCAD yet? Register now, and try it out for free!
Was this blog post interesting or helpful?