Merry Christmas from SelfCAD - Let's celebrate it together!
The weather might be cold but our hearts should stay warm. Make this Christmas super special by sharing your creativity online - model anything Christmas themed in SelfCAD and tag us with #SelfCAD or #SelfCADChristmasChallenge. We'll share it on all of our social media including this blog and spread the good Christmas vibes!
Here are the entries so far:
Simon's Santa Sculpture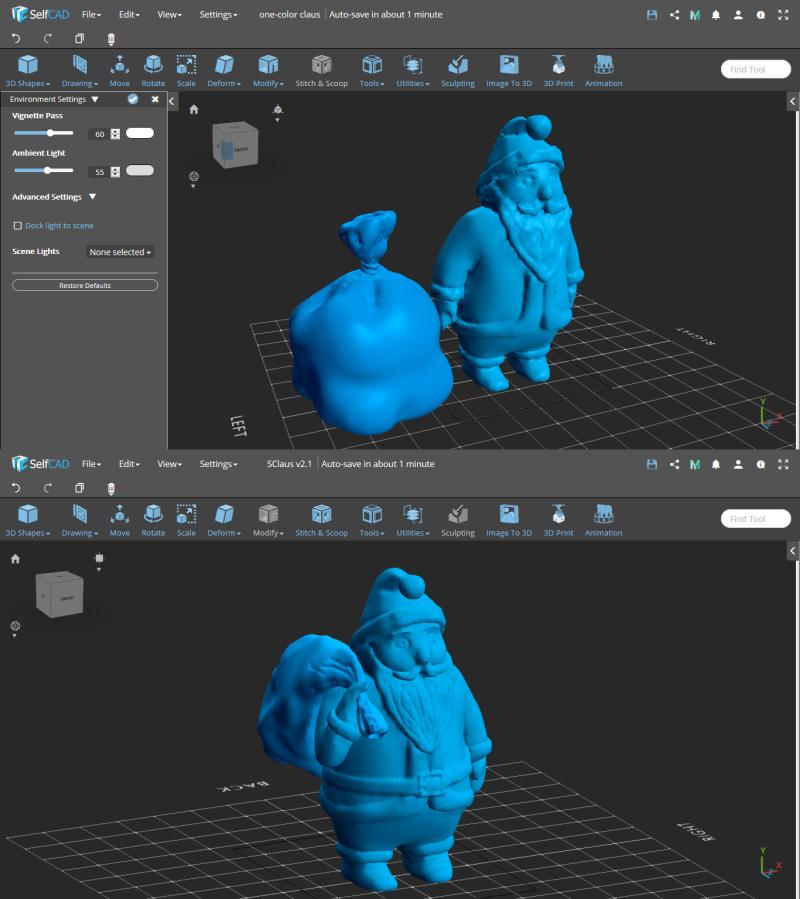 Christmas Tree Earrings by Shera Jacobs
Low Poly Ribbon Bell by SelfCAD User
Was this blog post interesting or helpful?