Life Of A Professional 3D Designer
3D Designers' Life: How they live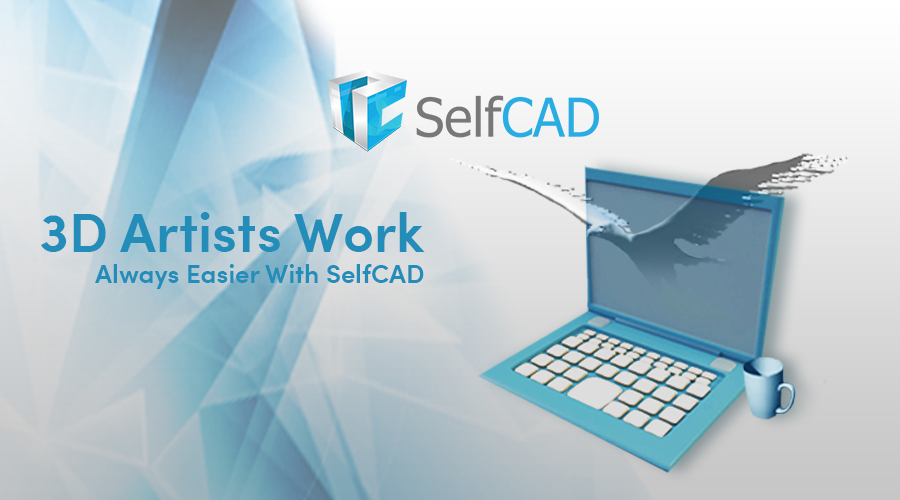 Have you ever wonder what's there behind the 3D modeling job? How to convert a concept sketch into a 3D model? What do 3D designers eat for lunch? If you want to take a peek on how designing in 3D actually happens, this article will walk you through a day in the life of a 3D designer.
What Does It Take to Become a 3D Designer?
The job of 3D artists, 3D designers, or 3D modelers is to create visual images and special effects through the use of their computers and other tools. The output is later used in computer games, movies, music videos, commercials, and web design.
3D artist's job has quite a high satisfaction rate which means they are happy with the work they are doing. Many 3D artists claim that their job is making their life better and meaningful, they find this job of very interesting also because of an ability to work as freelancers and have more freedom.
How Do 3D Artists Work?
As I already mentioned, 3D artists often work as freelancers. The ability to work anywhere anytime has some benefits and drawbacks. For example, you might be misunderstood because you are always indoors, staring at your computer, having just a few friends. Most freelancers don't have a tight schedule, rather their day starts with checking the inbox to see if there is something that needs urgent attention.
The other tasks which need less attention and are less creative but vital are done later on that day. This order may vary from one 3D artist to another because everyone follows a different rhythm, but that's what they do. When 3D artists are working on large projects, they split it into chunks. One of the most important things is sticking to the plan in order not to miss deadlines which can be stressful.
The Typical Work Day Of a 3D Artist
Most 3D designers start their day by going straight to their emails for messages from their clients and coworkers. After that, they check the schedule for the day and work first on the closest deadlines. 3D artists often work on more than one project at a time, sometimes they have to coordinate with other professionals who are responsible for other elements of the project.
3D designers have to follow up with clients to update them on the progress of the project. After the update with the client and coworkers, the changes are implemented to the ongoing project.
3D designers work in design programs such as SelfCAD, Sketchup, Blender, Fusion 360, and others based on a choice of professional. Each software offers an ever-improving array of tools for creating state-of-the-art models. Students in art school you learn these programs before venturing into the market. If you are interested in becoming a 3D artist but don't have a chance to attend art school, I recommend starting with SelfCAD. It's easy to use yet powerful software that can be self-taught within a few days compared to an average of 6 months. You can check out the tutorials here.
After finishing the project, 3D designers share it with the client or director so that it can be reviewed. Before the project is finalized and approved, it usually undergoes a few revisions to meet the needs of the client. When the project is approved, the designers back up their work and take time to organize the work to be done the next day.
But if there's a lot of urgent tasks not yet completed, you will find most of them take several cups of coffee to keep them awake until the job is done.
That's more or less how a typical day of a 3D designer looks like.
If you are considering this line of work, take your time to research and learn more about 3D modeling jobs and salary.
We hope this article will help you to decide if the 3D designing job is the right path for you!
---
Do you want to learn 3D modeling? Check out our interactive tutorials.
Haven't tried SelfCAD yet? Register now, and try it out for free!
Was this blog post interesting or helpful?