How Do Artists Use 3D Printing?
How Artists Use 3D printing
Nowadays 3D printed art pieces are more popular than ever! Artists use 3D printing technology to create old and ancient art replicas, which are extremely similar to original pieces and even have the same texture! Another very important reason is the possibility to increase the number of artistic units the one can produce thanks to 3D printing, which makes art for masses finally real!
Why else do artists use 3D printing technology? With the combination of 3D printing and 3D modeling, the art of sculpture is being officially reborn! Since very often the art projects themselves are very detailed and complex by their structure, 3D tools are the best for artists who want to make unreal real!
Modern artists see three-dimensional space as a canvas and 3D printing technology as a production tool. But it would be a mistake to say, that only 3D printing is important there. A lot is to be done before the printing happens! Modern artists use 3D modeling to achieve the exact desired look of the sculpture or a high-end fashion piece. The new-age production process is faster and better compared to traditional. 3D printing technology positively affects also the quality of the final designs. Besides, nowadays additive manufacturing is considered to be the best way to make 3D printable art accessible to everyone!
Let's see how great modern artists create their best artwork using 3D printing!
In Nick Ervinck's 3D printing technology is used to print the unprintable shapes. The designer clearly celebrates the era of modern technology and globalization! With his artwork, we can see the cultural, traditional, biological elements of our civilization across the world. Nick Ervinck unites ancient and modern, natural, and artificial and creates a new reality. His objects are unique in their complexity and symmetry. By using what the Earth gives us and combining it with 3D printing, the designer creates a beautiful, perfectly balanced, and symmetrical utopia where technology and nature go hand in hand.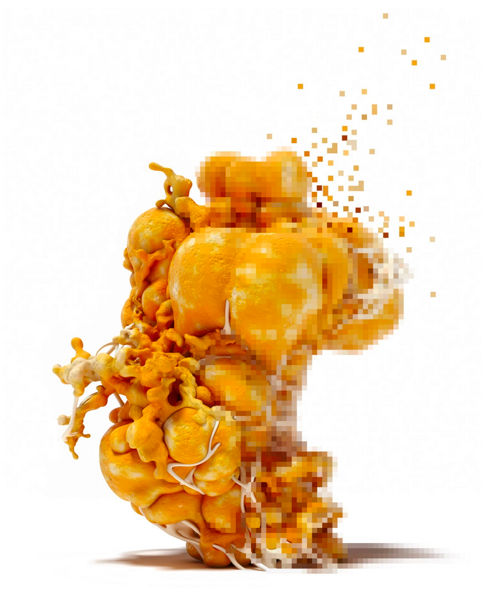 Digital sculptor Eric van Straaten exclusively works in full-color 3D printing. Eric van Straaten is the only artist able to produce art grade full-color 3D printed sculptures at the moment.
Eric Van Straaten creates hyper-real contemporary art with a surrealistic shade. The designer's work is extremely detailed and completely unique when it comes to the technology used in the process. The final designs are the example of hard work and professionalism mixed with technology and pure artistic mind.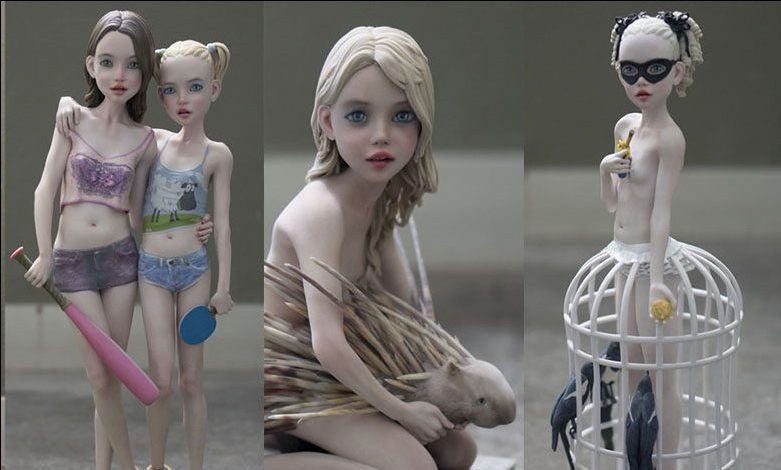 Toria Cassarro creates extremely detailed and realistic mini 3D models of movie characters. Those art pieces are created, printed and post-printed from scratch. Toria combines 3D modeling with high-resolution 3D printing to achieve the most realistic look of her models!
Dutch high-end haute couture fashion designer is one of the first fashion designers who started using 3D printing technology in her collections. Complex ornaments, textures, and extremely detailed pieces are key elements of every collection. She is another example of a professional artist who's trying to find a perfect balance between technology and nature.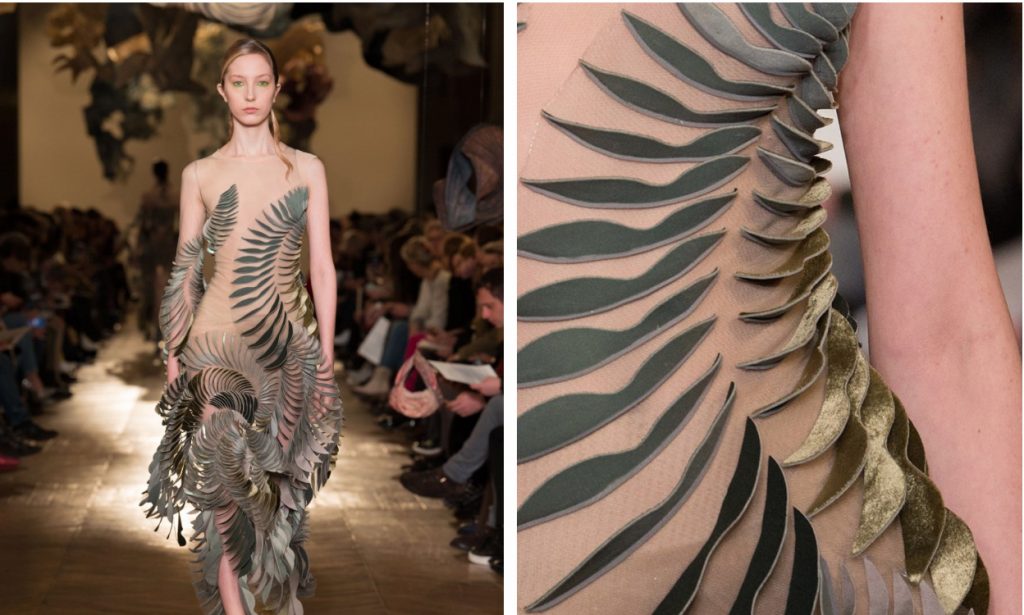 Actually, such huge brands like Balenciaga and Adidas also implement 3D printed pieces into their collections.
Well, as we can see, something that was beyond imagination just a few decades ago becomes reality now and it's highly possible that pretty soon teenagers will use 3D printed hoverboards and we'll shop for 3D printed fashion shoes in a shoe shop with 3D printed shelves. Get prepared for 3D everything with SelfCAD!
The original images can be found here, here and here.
---
Do you want to learn 3D modeling? Check out our interactive tutorials.
Haven't tried SelfCAD yet? Register now, and try it out for free!
Was this blog post interesting or helpful?