Getting Started: Creating Shapes
It is quite difficult to design a 3D model from scratch, especially a complex one. The best and easiest way to get started with modeling 3D printable objects is by using the basic shapes provided by the software being used. Using simple and well imaginable shapes, connecting, scaling, and deforming them helps to achieve more advanced and complex shapes.
Explore our 3D shapes section and add basic shapes to your workspace simply dragging shapes there.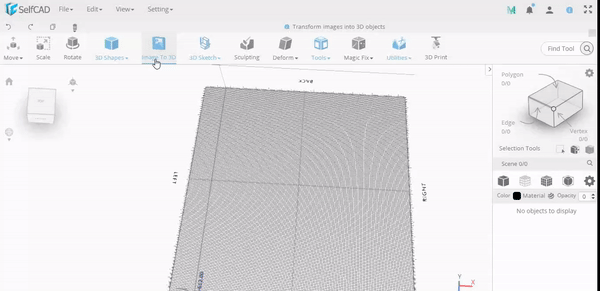 Move and Rotate on every axis using the Move and Scale tools, and you can also Scale the shapes using the scale tool in order to get the right size.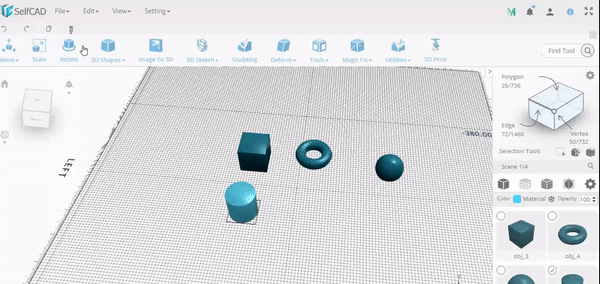 Deform the basic shapes to achieve unusual, more advanced models using four defomation tools, namely: Skew, Taper, bend and twist.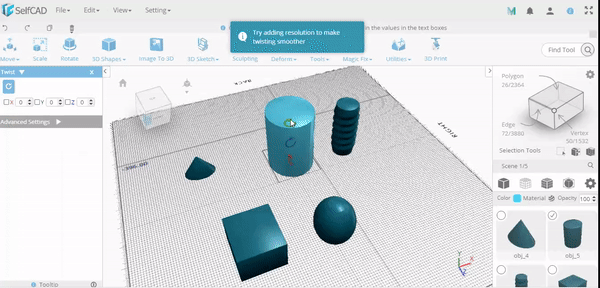 Apply colors and materials to the shapes created using the color and material option.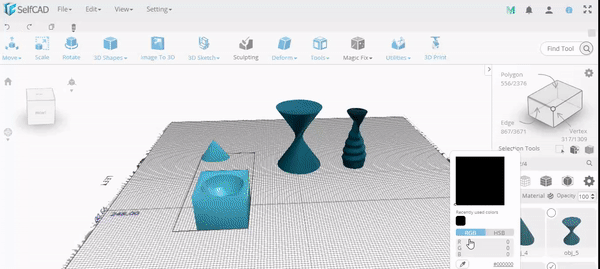 Try our new 3D shapes yourself!
Not a subscriber yet? Sign up for a FREE trial!
Enjoy creating with SelfCAD!
---
Do you want to learn 3D modeling? Check out our interactive tutorials.
Haven't tried SelfCAD yet? Register now, and try it out for free!
Was this blog post interesting or helpful?