Approaching SelfCAD As A Hobbyist
SelfCAD: 3D Printing Software for Hobbyists
In this article, I am going to explain to you what it means to use SelfCAD as a hobbyist. Hobbyists are people who spend if not years, their entire lives creating art for their personal pleasure. They are people who're not after doing business, gain a following nor sell their artwork (though some do sell), rather, they just enjoy making art which they enjoy and whenever they like it. Most of them create just for the sake of designing their models and no commitments of professionally developing their skills.
There are various hobbies in which many people have focused on like freelancing, writing, affiliate marketing, and many others, but in this article, we're going to focus on 3D Printing.
3D Printing At Home
In recent years, 3D printing has become really popular at home as it's many advantages over conventional manufacturing. The hobbyists have embraced this new technology too and many design and 3D print their own models at the comfort of their homes. With 3D printing, hobbyists can now prepare and 3D print parts and complete items for themselves instead of buying them! It's indeed an interesting time to be a hobbyist.

3D Printing Tools
If one doesn't have enough time of designing their models they can simply download STL files from sites like Thingiverse, Cults3D, Pinshape, GrabCAD, and many other sites. It's free to download models from these sites and one has an amazing choice of models to print. If you need something particular, you can just browse the site and you will be able to know the type of models to download and 3D print. You can check out other websites to download STL files from All3DP.
But if you would like to do more than copy other people's work to keep your 3D printer busy and running, you can simply design your own using a CAD Software. SelfCAD has been a great tool not only to the professionals in CAD but also to the makers and the hobbyists who design simple designs for their homes. The great thing about SelfCAD is that it's easier to use and get started and you can also design both simple and complex designs as it was designed by the creative minds who had hobbyists in mind.
Before, for one to 3D design their models, they had to spend if not months years training on how to use a CAD program as most of them were complex and difficult to get started with. But SelfCAD made it easier for users of all levels to not only model, design, and sculpt their designs but also slice them as there is an in-built Slicer.
You can also import the STL file and modify it in the Software or download it from Myminifactory directly into the Software.
Type Of Designs That Can Be Designed In SelfCAD
There are basic and complex tools in SelfCAD which can allow you to create your models with ease. Some of the home designs we've designed in SelfCAD which you can also design include the following:
Bulbasaur Plant Pot
This was one of the first simple projects we worked on. We designed this in order to store our flowers.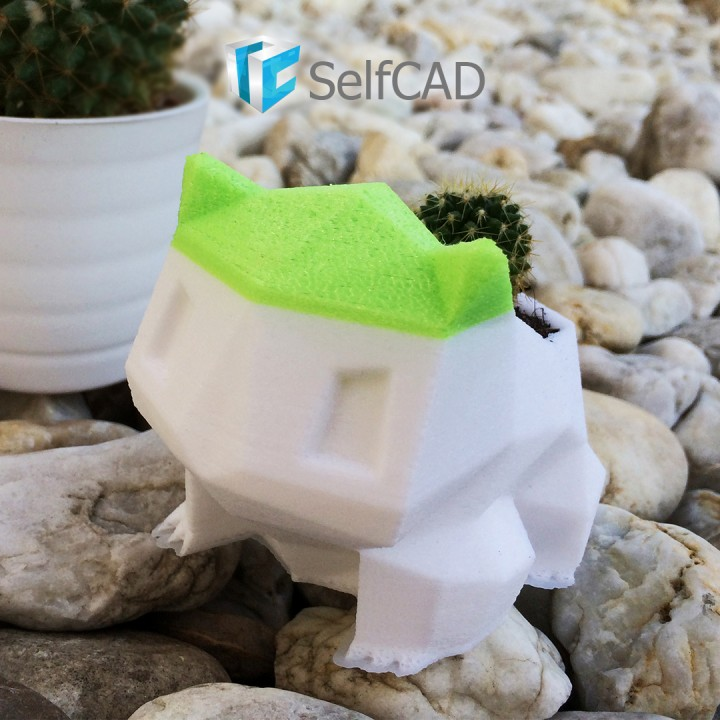 Check out on Myminifactory. You can download and modify to suit your needs.
Coffee Holder
In this next project, we wanted to make something unique and useful.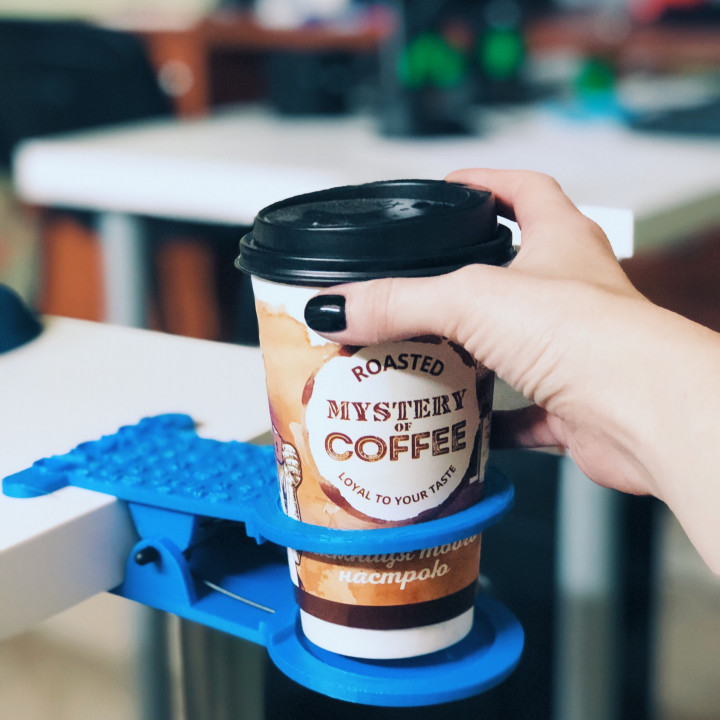 As hobbyists, we usually identify the need, and instead of going to the shop to buy or hire someone to do the job we figure it ourselves on how to create one. For this project, we thought of a way to solve the issue of drink spills on our gadgets when working and taking coffee.
Citrus Juicer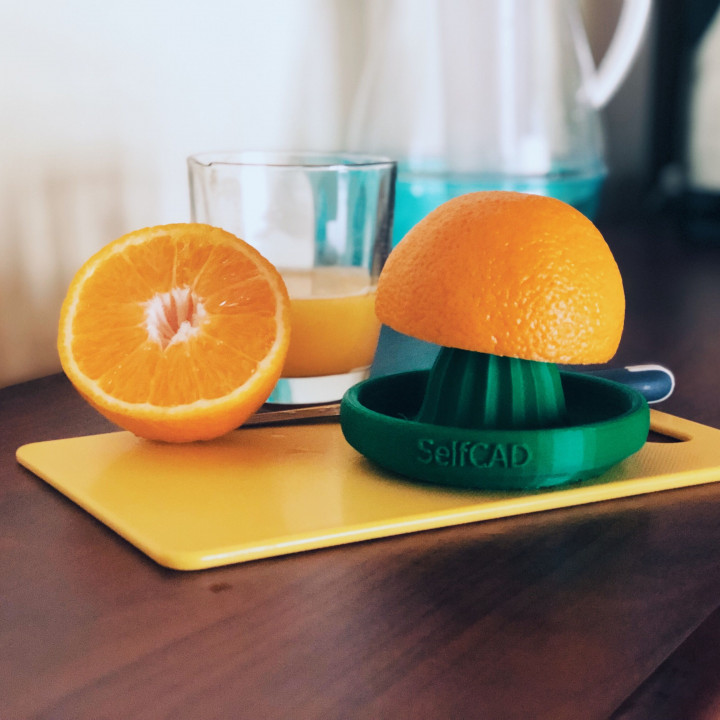 If you like taking juice like the way I do, this is one of the interesting DIY projects that you can work on. It's easier to model, you can check out the tutorial here. You can also download the STL file from Myminifactory and 3D print. https://bit.ly/37RJj1L.
You can check out more designs created in SelfCAD on Myminifactory to get more inspiration.
3D Slicing
Once you design your models, as a hobbyist you need to convert the model into a language that the 3D printers understand that is G-Code so that you can be able to 3D print. SelfCAD has an in-built slicer that allows you to slice your designs and generate the G-Code that you will send to your 3D Printer.
3D Printer
You need a 3D printer to 3D print your designs. See the list of 3D printers available, their reviews and prices so that you can know which one is best for you.
SelfCAD is a great and excellent tool for designing your models from scratch and modifying the existing STL files and other supported file formats. 3D Printing is indeed a wonderful hobby and adding CAD skills on top will indeed enhance your skills. If you're someone who's creative you can design limitless designs in SelfCAD even if you don't have any prior experience in CAD software.
Please check out these Instructables and tutorials on YouTube to help you get started in SelfCAD.
If you have any questions you can reach us through support@selfcad.com.
---
Do you want to learn 3D modeling? Check out our interactive tutorials.
Haven't tried SelfCAD yet? Register now, and try it out for free!
Was this blog post interesting or helpful?