7 Biggest 3D Industry Trends in 2019
3D Printing Trends of 2019
During the last years, 3D printing has become a huge step forward for industrial companies when it comes to prototyping, establishing a concept, and making changes to products in the early stages of production. It has proved an irreplaceable tool for product development acceleration, reducing time and production costs.
Nevertheless, when it comes to the development and production of end-use products, 3D technology is only at the start point of the application here. For now, for many, it's mainly about technological hype with no real understanding of value and possibilities. We believe, that within just a few years 3D printing will be used to its full potential.
Let's find out which trends are there in the 3D industry for 2019!
Metal 3D Printing
In 2018, the development and expansion of metal 3D printing was one of the main trends and is becoming even more popular now. Learn more about metal printing technology in our guide here. What's for us in metal printing in 2019?
This year we should expect the improvement of performance and quality in metal 3D printing for production of the end-use products. Moreover, now metal 3D printing should become a solution not only for engineering and industrial companies but for other industries as well.
The development of new materials takes place on a constant basis, but in 2019 it's also done to help in lowering the costs and making metal 3D printing more affordable.
Material Science
The range of printing materials is expected to be wider than ever. Nowadays researchers look for flexible materials to easily print from using desktop printers. This year we can expect rubber and gel materials to become popular.
As 3D printing becomes a casual part of product design development, companies and product engineers look for original, wearable materials for everyday use. Fully 3D printed boots already exist, and we can expect to hear even more about 3D printed accessories and clothes this year.
Medical 3D Printing
Medical, bio- and dental printing is expected to grow even more and increase it's valued by around $2B this year. Applying 3D printing technology in the production of customizable prosthetics, medical equipment caused a breakthrough in the industry. The demand for fastly produced medical goods is very high, especially in developing countries.
During recent years, we could observe the growing expansion of 3D modeling, scanning, and printing technology in dental and plastic surgery industry. Learn more about medical 3D printing here.
Education
Even more, compared to last year, schools and universities across the globe add 3D modeling and printing classes to their curriculum. The tendency is very positive, as the educational sector develops 3D modeling and 3D printing departments not only in the market-leading countries (USA, Western Europe, China) but also across the globe. Students learn the basics of 3D modeling, develop useful knowledge in construction and get better with 3D printing technology.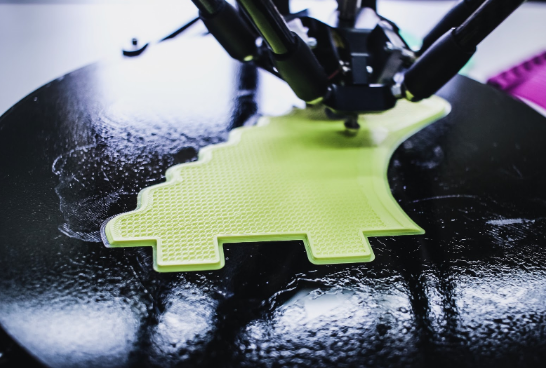 3D Printing at Home
In 2018 owners of desktop 3D printers spent around 20% more on printers and supplies than in 2017, and started buying more printers. Manufacturers on their side offer more solutions to be competitive.
Time and quality are still the main issues of desktop 3D printing, which is why in 2019 3D printer manufacturers are focused on increasing machine productivity, by improving printing accuracy and timing dedicated to printing. With the improved technologies, we may expect good quality prints 10x faster!
As there are more and more materials available, multi-purpose 3D printers are really becoming a thing. The ability to support different types of printing materials (along with exotic and less popular) is considered to be a definite plus.

Software Integration
As time reduction is a goal not only for 3D printer manufacturers but also for companies that use the technology, as well as for individual users, in 2019 everyone's interested in accelerating the design-to-print flow. Naturally, in these circumstances, the demand for slicing software is higher.
This is why 3D modeling software now offers more solutions to adapt the functionality to printing and slicing. SelfCAD, for example, is the first tool that allows designing, slicing, and printing under one software.
Application
It's the application, not only the technology that will drive 3D printing in 2019. More companies and startups are interested in innovations and use 3D printing as a way to customize their products and add value.

Customization of goods had already become a trend when such big companies as Adidas, Nike, and NewBalance released their customizable 3D printed shoes. In the automotive industry, Mini started offering custom designed and printed parts. It is confirmed, that 3D printed seats in planes, help to significantly reduce weight.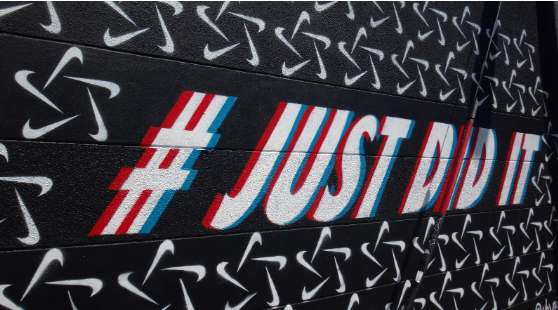 It all shows, how big and massive the development of end-use, not prototypes trend is. Customization with 3D printing involved is spreading to mainstream and mass production in 2019.
Do you find these trends useful and innovative? What is your own vision of the 3D industry future? Tell us at info@selfcad.com!
---
Do you want to learn 3D modeling? Check out our interactive tutorials.
Haven't tried SelfCAD yet? Register now, and try it out for free!
Was this blog post interesting or helpful?