3D Printing In The Furniture Industry
3D Printing Furniture: All you need to know
3D printing for product design has made it easier for industries to create modular furniture that is portable and handy, not to mention 3D printed chairs that can make fantastic craft gift ideas for friends, family, or colleagues. 3D printing has also impacted almost every industry spanning from gaming, consumer products, engineering, architecture, and education. It has made life fun for furniture manufacturers because of its amazing features and benefits. The manufacturers or users can model and 3D print exquisite and modular furniture. Furniture businesses have replaced manual drafting with 3D modeling software and this has enhanced furniture manufacturing and customers now get the best and unique designs. Soon the traditional way of designing furniture will be replaced by 3D printing as it offers great advantages.
There is no size limit on the models one can create and 3D print. The large-scale 3D printers available can enable one to 3D print complex and functional designs easily. Not only can you design the entire furniture in CAD and 3D print. You can also 3D print parts and connectors too.
Benefits Of 3D Printing On The Furniture Industry.
3D Printing offers some great advantages to the furniture industry.
These benefits include but not limited to the following:
Create Lightweight furniture.
Moving furniture around the house is one of the greatest challenges one usually has. Heavy ones create a problem for transport, especially when shifting home. That's why many people resort to reselling. Lightweight furniture attracts customers. One might ask themselves, how's this even possible when wood and metals are essential in creating furniture. With 3D modeling software, it's much possible to produce durable and lightweight pieces by reducing mass from the furniture. You can just imagine a sofa set that is light and easily lifted by a 10-year-old! With the right 3D printing material, it's much possible to design them.
Easier To Create Prototypes of Office, Home, and Lab Layouts
You can easily design prototypes of layouts in CAD software and give it to your clients instead of showing the virtual designs. Through this, they will be able to give feedback and give details of the furniture they need.
You can easily create prototypes of furniture in SelfCAD. For example, the seats below were modeled in SelfCAD and 3D printed.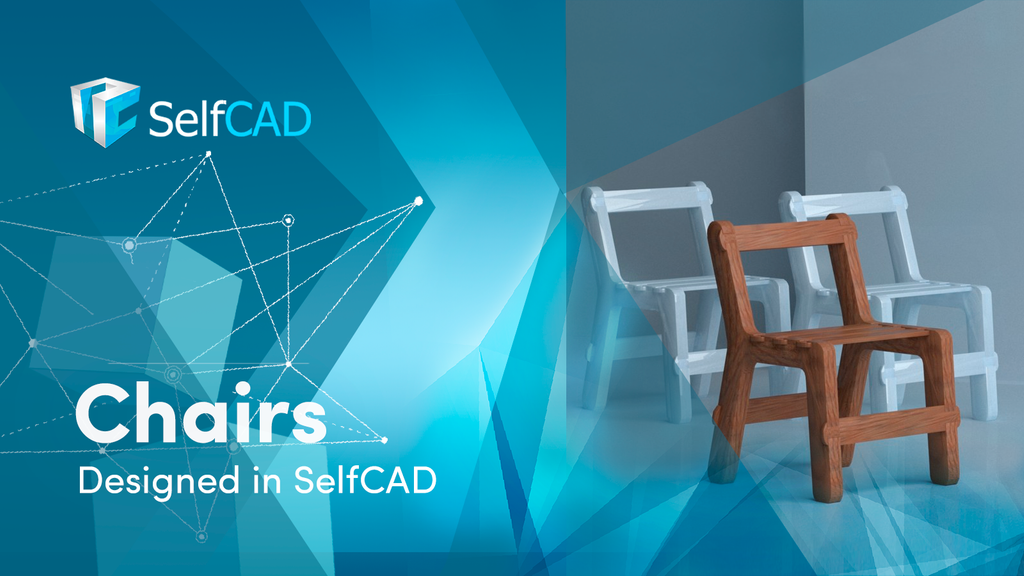 You can create a 2D Sketch of your preferred furniture, import it to SelfCAD using the Reference image Tool then use the sketching tools to trace around the model then convert the
drawing into a 3D model.
You can design them in parts, 3D print and assemble them.
Watch this video tutorial to learn more.
Creating Unique and Beautiful Models Is Easier
With 3D modeling software, it's much easier to design unique models. There are some common furniture designs everyone knows about. But with 3D designing, one has limitless possibilities. You can create art pieces in any form and make your home beautiful or sell to clients. For example, with SelfCAD tools, you can decorate your designs and make them unique like this table, the top section was decorated using the sketching tools as show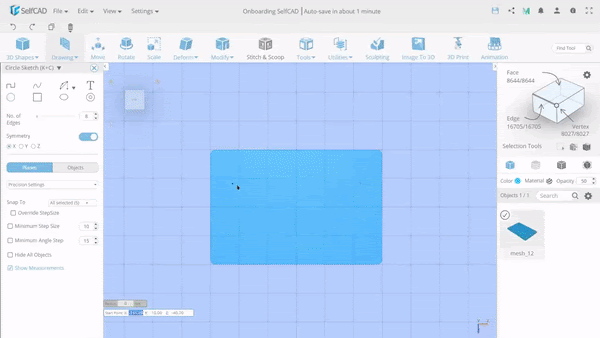 You can also add patterns to your models with the help of the Selection and Extrusion tools as shown below.
Not only can you model your furniture in SelfCAD, but you can also prepare them for 3D printing and slice using the in-built Slicer of SelfCAD. You can also see how your model will be 3D printed using SelfCAD's animation feature as shown below.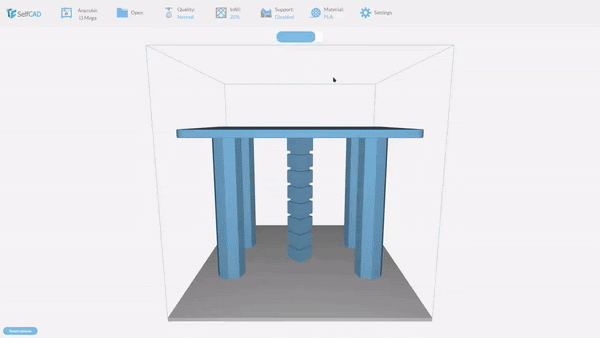 Check out the full video of the design process here.
3D printing is not only important in designing beautiful and lightweight furniture, but it's environmentally friendly and sustainable when compared to the traditional means- of creating furniture. A good example is a chair created by Dirk Vanda. This chair was made with 3D printing with discarded refrigerator materials that were melted.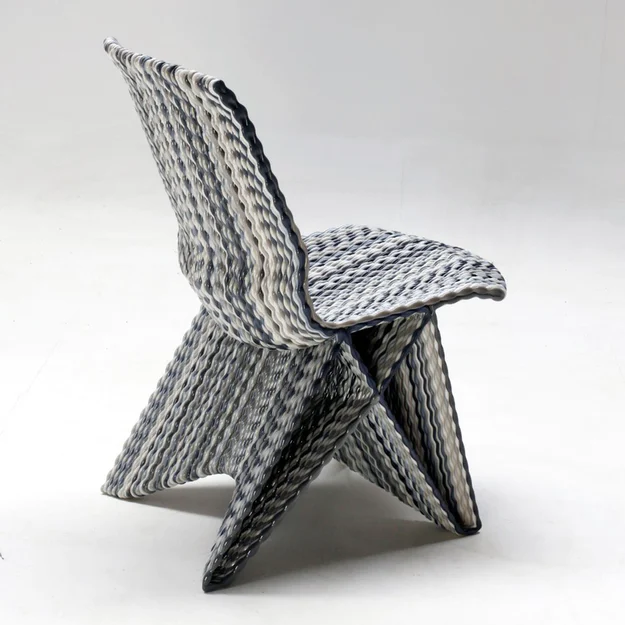 3D printed Chair by Dirk Vanda
It's durable, strong and eco-friendly and it can also be recycled.
3D Printing is going to change the furniture industry. Though it won't replace the traditional manufacturing entirely, the consumers who prefer their furniture to look like the custom art or trendy Pinterest board will find 3D printed furniture to be interesting. Those who prefer furniture crafted from woods are unlikely to prefer 3D printed furniture.
---
Do you want to learn 3D modeling? Check out our interactive tutorials.
Haven't tried SelfCAD yet? Register now, and try it out for free!
Was this blog post interesting or helpful?