3D Printed Elephant Cutlery or Pencil Holder
We continue our experiment with upgrading the household with fancy 3D printed items. This time we designed and printed an elephant-shaped cutlery holder. We printed it small in size, but you can make your own as big as you want. Maybe even as a real elephant, but the printing would take literally years in this case.
Have a sneak peek on our newest update and see our new tools in use! While creating your own model you can experiment with our Colors and Materials and see how the entire design changes. Export your 3D models to GLB and share it on Facebook!
And now, let's make something great!
Launch the editor. Not a subscriber yet? Sign up here.

Use the image with the shape of your desire.

Open our 3D Sketch section, select Line drawing, and draw a sketch.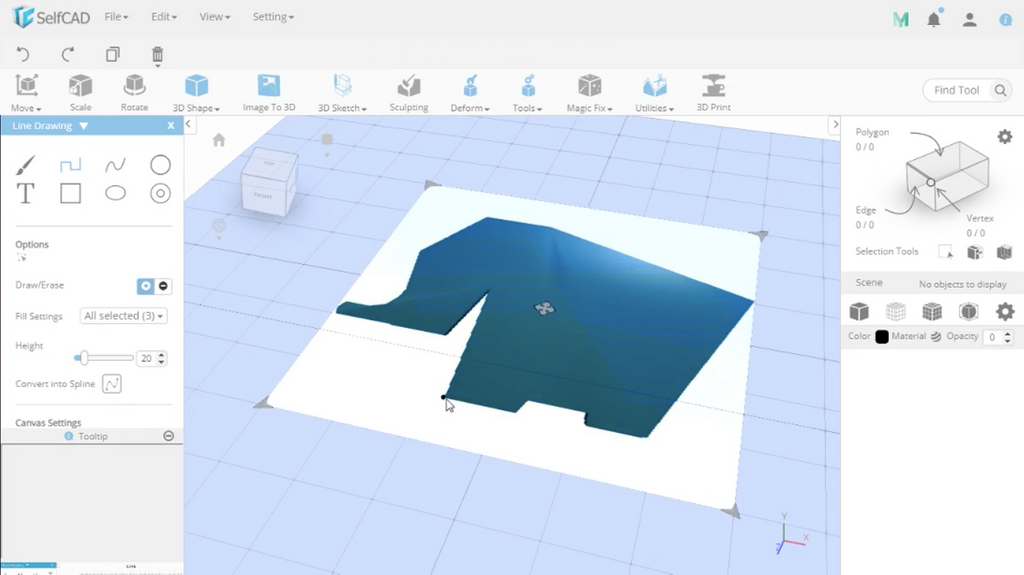 Finalize your drawing.
Go with Cube Selection and Scale the areas of your object.
Continue Cube Selection, go Deformations -> Taper and deform this area of your object.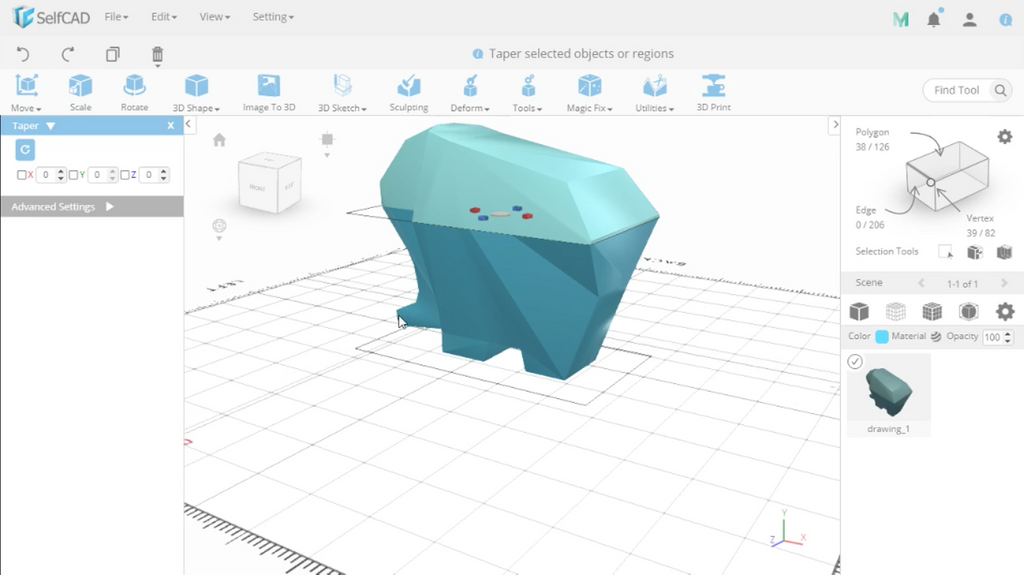 Apply the same operation to particular polygons with Polygon Selection -> Taper
Select the Cube in 3D Shapes and Scale it to a more rectangular shape.

Place this shape on the bottom of your object, creating the legs.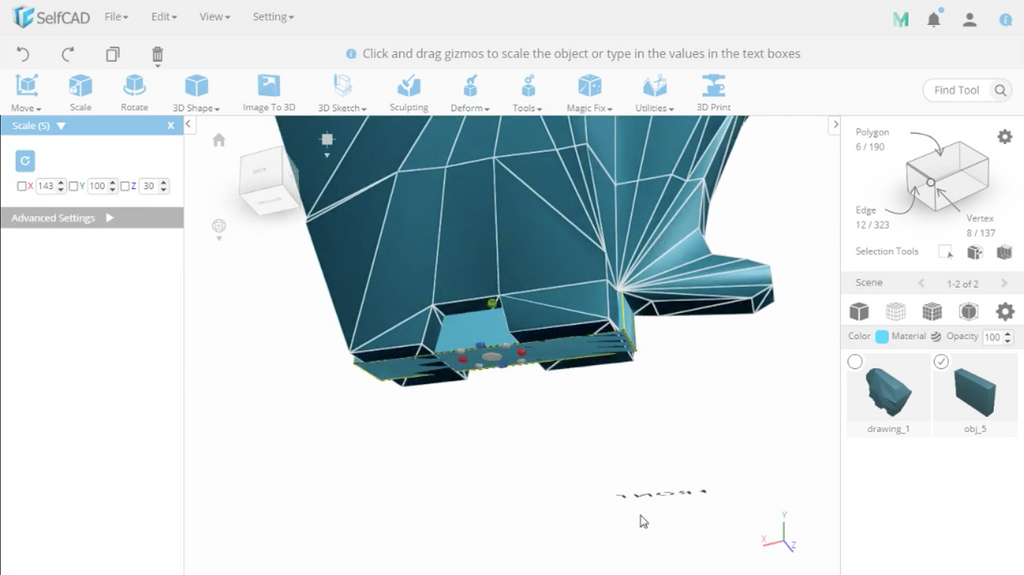 Use our Stitch and Scoop -> Difference to create free space between the legs.
Select the bottom part you want to be removed with Cube Selection
Cut a hole by Deleting the selected area.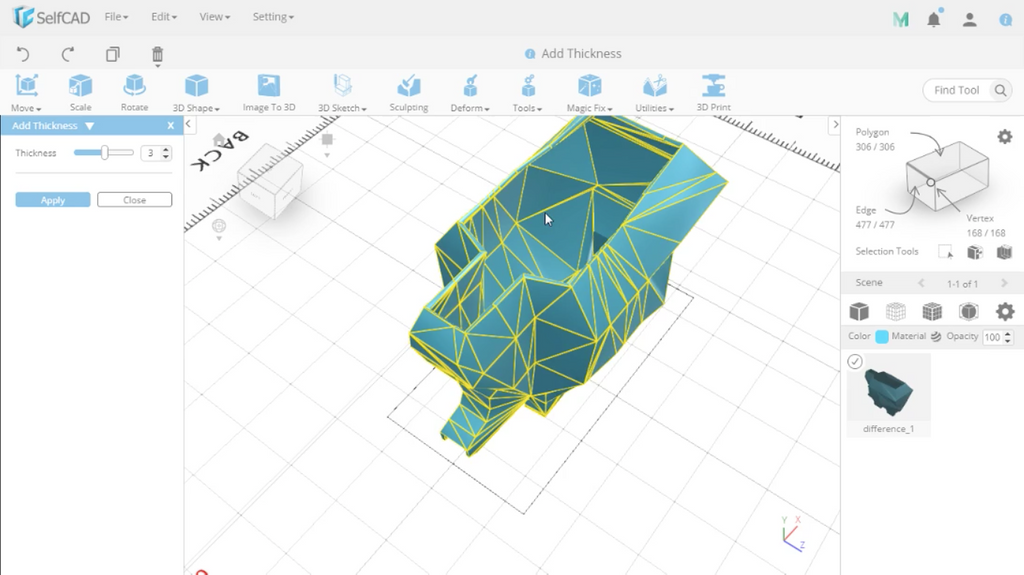 Cut a hole in the nose by repeating the same actions.

Apply Add Thickness tool to change wall thickness for printing.
Check the final look and Scale the whole model for printing.
Go File -> 3D Print
Select your printer, set the Slicer settings
3D print your object
Congratulations! Your model is ready!
We use our small elephant as a pencil holder, you can do the same. Or make a bigger one and use it in your kitchen!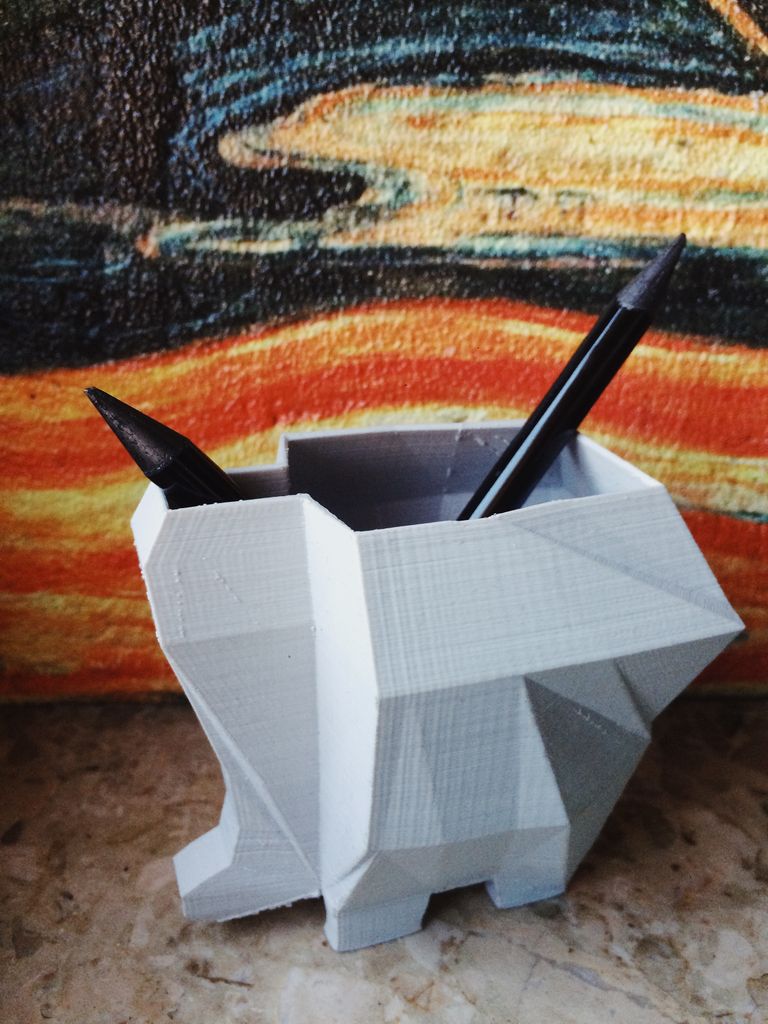 Enjoy creating with SelfCAD!
---
Do you want to learn 3D modeling? Check out our interactive tutorials.
Haven't tried SelfCAD yet? Register now, and try it out for free!
Was this blog post interesting or helpful?