3D Printed Bulbasaur Flower Pot
I am quite sure that I am not the only one when I say that houseplants and flowers are one of my favorite things. They add color to the surroundings and simply look beautiful! Nevertheless, it's sometimes hard to get a pot that is as pretty as the plant itself. But you can always make your own!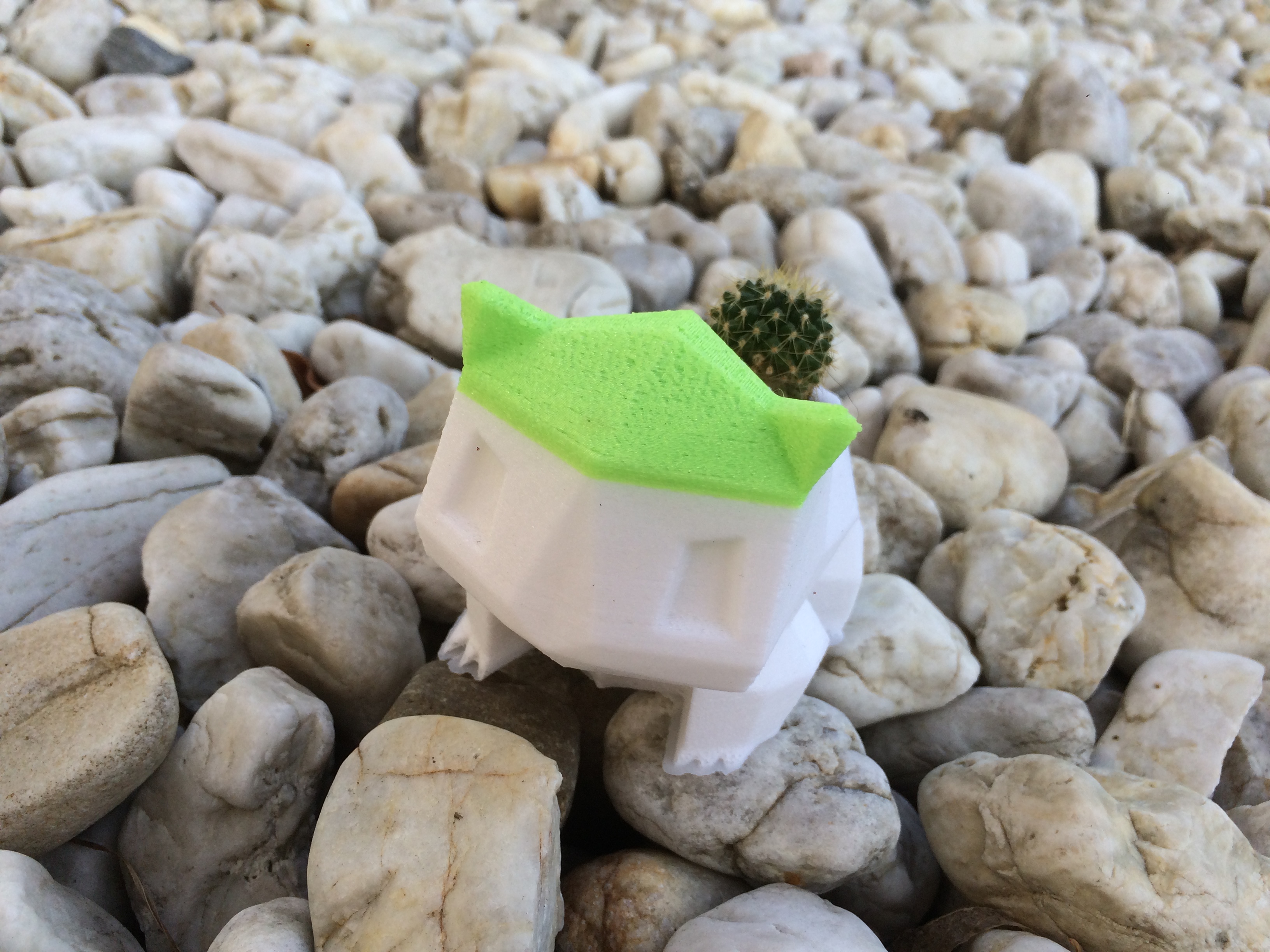 In this article, I am going to take you through a process of designing and printing your own Bulbasaur flower pot using CAD. SelfCAD is the program that we are going to use. The reason why I picked this one is that it has good design, advanced tools and is easy-to-use at the same time. Good news is it also has a built-in slicer, so you can 3D print what you design straight away!
To start designing the model above, first, we need to have a reference image.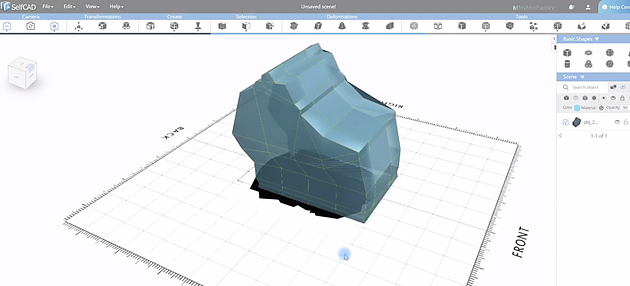 Go View> Reference Image and this will direct you to upload your image.

After the image, select a cube from the basic shape section and set the width segments to 4 then finalize the shape. Move cube shape below the reference image.

Go to Scene section (found on the left-hand side) and set the Opacity to 90

To create the width of the object, we now need to add another reference image. Go View -> Reference Image and upload your image.

Position the object in the middle of the reference image. You can do this using the Move tool. Select the Rotate tool and place the X, Y and Z values to zero.

Select the Polygon selection tool and use it to select the right face of the model. After selecting, take the Extrusion tool to add more segments

Add another reference image with the Top view. Use Selection (Vertex Selection, Polygon Selection), Scale and Move tools to shape your model.

Use Drawing -> Line Drawing to create a hole. To resize the hole use Vertex Selection and Stitch and Scoop to cut the hole out of the model.

Repeat the same process to create the eyes.

After you are finished with the model, it's time to print it!

Go File -> 3D Print and select your printer. Generate a GCode and print your model!

Congratulations! You made it!
Express Yourself in 3D!
Was this blog post interesting or helpful?