3D Model Of The Week: Guardians of the Galaxy | SelfCAD
Week TWO of SelfCAD 3D printed models of the week! This one comes from a High School student who is super talented and I could not wait to share it with the community. If you want to enter the 3D model of the week, please email me at info@selfcad.com. Click below for the full design and article.
Original Post from Instagram.
Follow her at Instagram.com/anmolmaker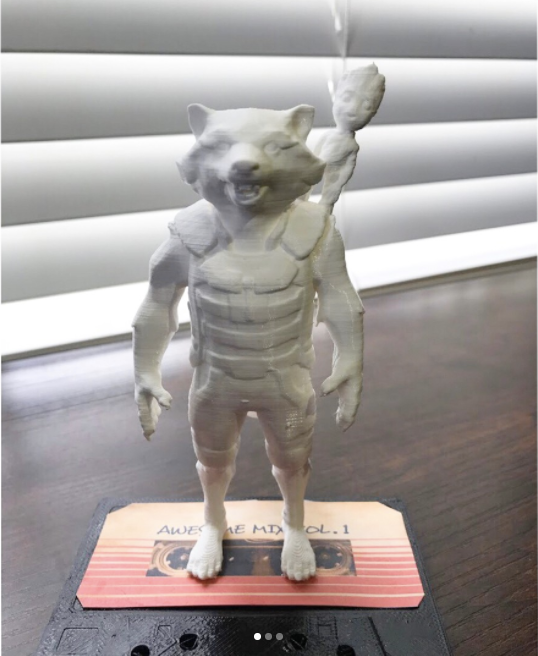 "APs are finally over and I got to chill a bit this past week and design Rocket and Baby Groot inspired by my recent viewing of Guardians of the Galaxy Vol.2. I l loved the movie and especially loved Baby Groot and his interactions with the characters, mainly the ones with Rocket. I began the base sculpt of this model in #SelfCAD. Then I took it into Blender to add the basic face details for Rocket. The cassette tape was modeled entirely on SelfCAD. www.Selfcad.com was very helpful in this process, but I felt like I needed to sculpt it in Blender to get the right face. The body was completely made in SelfCAD. The main sculpt needed support material to be able to print properly, but it came off easily.
Designed in SelfCAD and sculpted in Blender, printed on the Lulzbot Mini. (Print time: sculpture 7 1/2 hours, cassette 3 hours)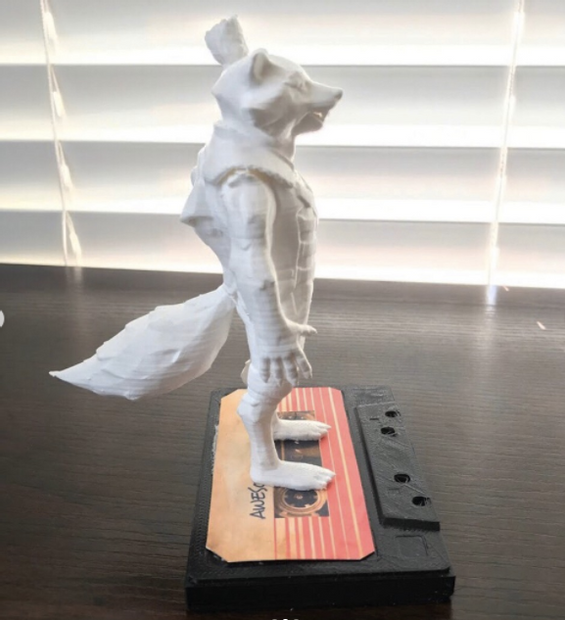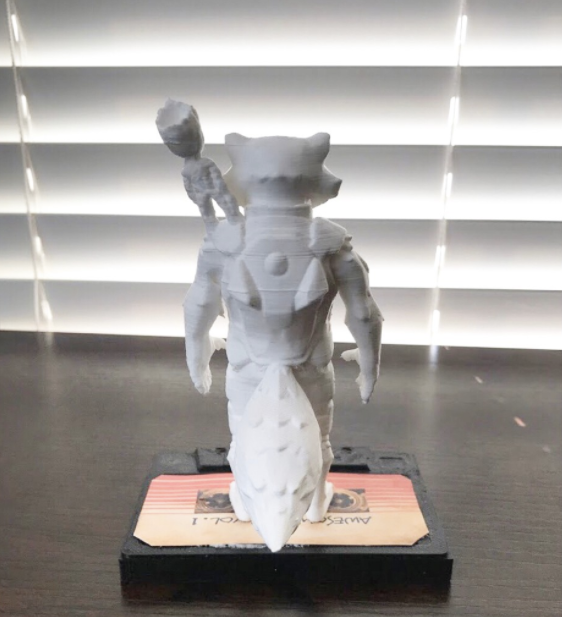 ---
Do you want to learn 3D modeling? Check out our interactive tutorials.
Haven't tried SelfCAD yet? Register now, and try it out for free!
Was this blog post interesting or helpful?