12 Best Home Decor 3D Printable Ideas
Home Decor Ideas that you can 3D print
3D printing changes modern home decor and brings innovations. For professional designers, additive manufacturing and the variety of materials available make space for expressing creativity like never before.
Manufacturers and big brands use 3D printed parts or whole products. Big design studios print luxurious faucets of complex geometrical shapes, produce exclusive furniture with the unique design. The whole range of 3D printed home decor products from most luxurious espresso cups and bottle openers printed in 24K gold to designer pieces from small independent studios is available now.
Even though there is a lot of skeptical opinions about 3D printed products' usability in everyday lives, we can see the actual proof of it being wrong.
Let's find out which are the best 3D printable home ideas!
Print Kitchen Supplies
When printing kitchen accessories by yourself, make sure if the filament is compatible with food safe. Avoid using ABS, corn-based PLA without additives will make a better alternative. Always check the material safety data sheet that comes with your filament, describes its chemical properties, and specifies if it is FDA approved or food safe.
Fruit and Cereal Bowls, Mugs and Cups
Create and print low poly or high-detailed bowls, containers for snacks and cups.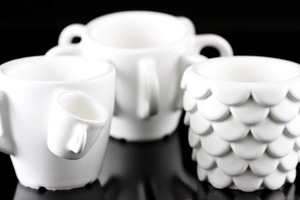 image source https://www.cunicode.com/works/one-coffee-cup-a-day
Citrus Juicer
An easy way to be more healthy - a simple citrus juicer easy to print at home. Watch this tutorial and make your own juicer in just a few steps.
Cookie Cutters
Bake cookies of any shape that comes into your mind, create your own cutter following the steps.
Useful Custom Items for Your Bathroom
Wall Hooks
You don't need to buy hooks for towels, hairdryers, and other supplies because you can easily print your own. Our choice is these wave hooks by MonzaMakers, find the model here.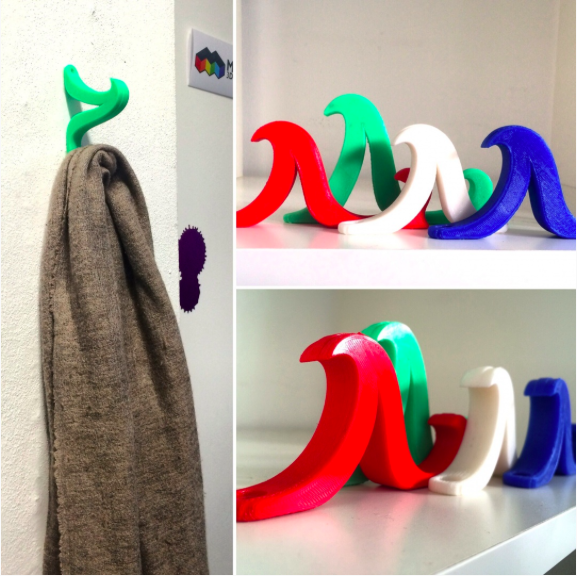 Toothpaste squeeze - small but extremely useful item

Toothbrush holder

Soap dish
Not Only Ikea - Functional 3D Printable Decor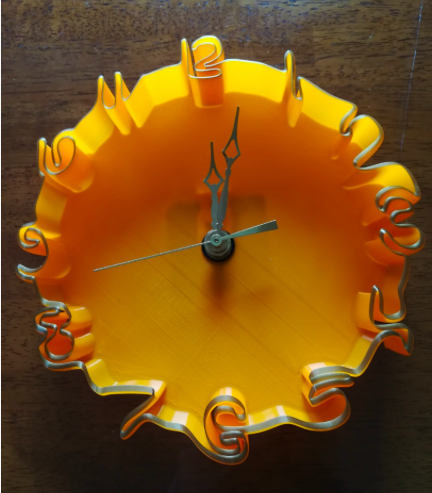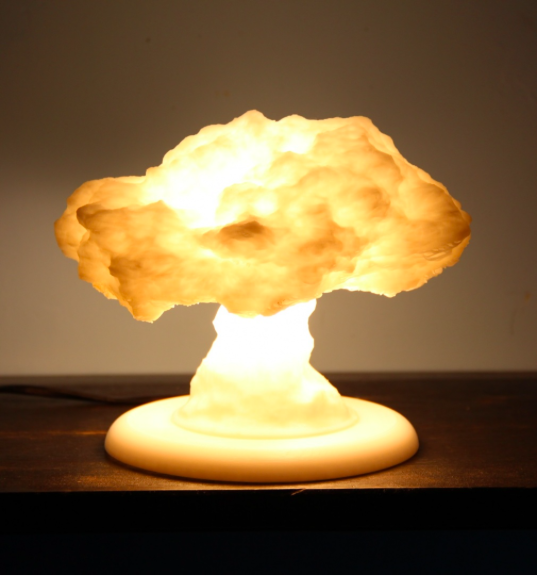 To decrease the risk of wasting material, make sure it's possible to print what you've designed with a desktop printer. It's also worth mentioning, that PLA 3D printed kitchen accessories will deform if washed in high temperatures or in a dishwasher. Bring them to your local on-demand manufacturer.
We hope this article was helpful and got you inspired! Create your own printable designs in SelfCAD or download ready to print STL files and modify them just as you want.
Was this blog post interesting or helpful?