#1 Tip On How To Make Any 3D Object Printable - The Easy Way
Making Objects Printable: The Quicker Way
In this article, you'll learn how to find and fix the most common cause of a 3D object that won't print. You'll also see how a SelfCad tool will lower your printing costs and save your design.
This is a two-part article taken from the SelfCAD Education Series.
You know the story about the guy who spent weeks searching for the perfect piece of furniture to fit his nook. He walked into the 100th store, found exactly what he wanted, forked over a lot of cash, and then waited patiently for the delivery. When the truck arrived, the man watched excitedly as two men carried the new, top of the line lazy-boy chair up the steps and it wouldn't fit through the front door.
There are plenty of reasons a 3D model won't print, but the most common is an overlooked flaw in the design. Let's learn how to address it.
Add Volume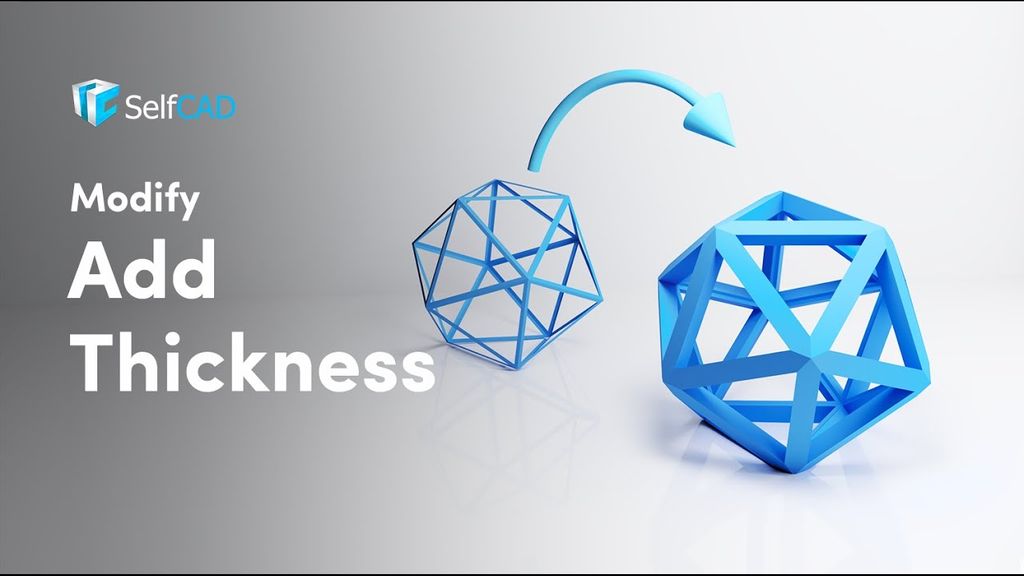 For a printer to recognize a 3D model, the model needs to be "watertight." That means there can't be any gaps in the lines so that if you were somehow able to pour water inside, the water would not leak out. Technically speaking, this is called "manifold."

To make sure your design is manifold, you must give your edges some depth, or thickness. Doing this will add volume to the inner area of your 3D model. It doesn't matter whether the model is solid or hollow.
Once you add volume, the printer will recognize your 3D model and it should print. (Of course, make sure the thickness of your line weight is a multiple of the actual printing material.)

Simple, right? SelfCAD makes it even simpler. . .
Click Magic Fix


If your printer does not recognize your design when you click "Print," don't worry.*
(*Don't worry if you are using SelfCAD, that is.)
​

SelfCAD gives you the Magic Fix tool:
This proprietary tool will analyze your 3D designs, identify any problems, and rebuild these areas anew so that your design stays whole—and is able to be printed. One and done with a click.

But wait, there's more. Hold onto your 3D printed hat. . .
From the Web to Model in a Few Clicks
Magic Fix also helps make it easier to convert a 2D image into a 3D model. You can upload an image from the web and use the image generator to take it from flat to 3D.
Simply click Magic Fix each time you need to repair a line or perfect what you've already done.
That's another feature of this amazing tool.
If you have any questions or comments please contact us.

​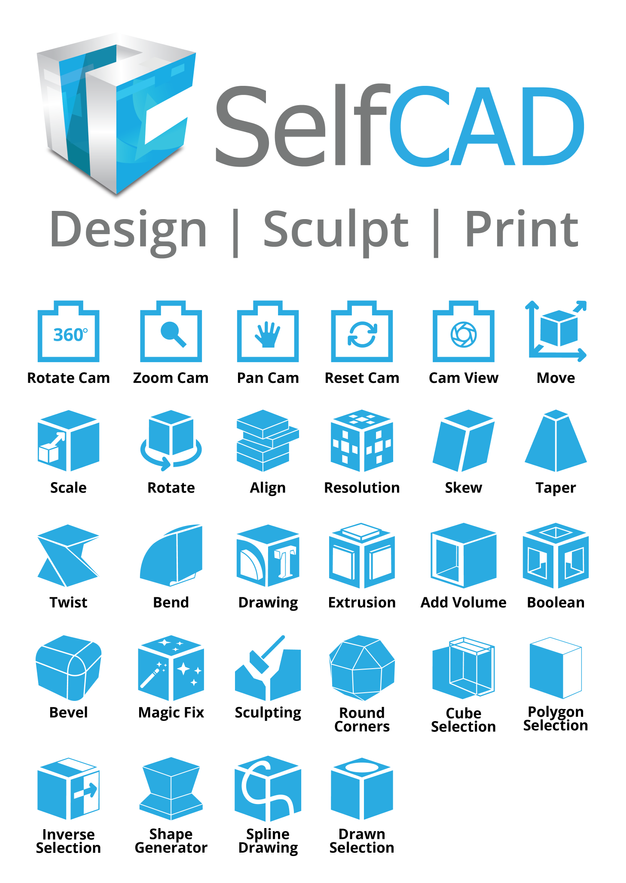 ---
Do you want to learn 3D modeling? Check out our interactive tutorials.
Haven't tried SelfCAD yet? Register now, and try it out for free!
Was this blog post interesting or helpful?